Kelly Paige: Please Make Me Spurt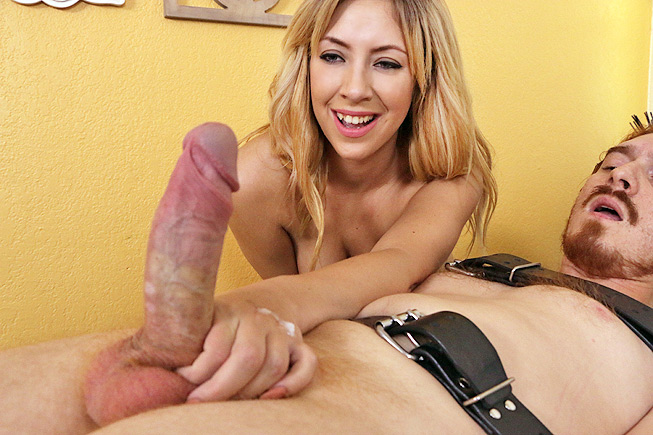 Kelly Paige: Please Make Me Spurt description: Kelly Paige grips your cock after you whip it out right in front of her. She will jerk it, but its going to cost you. She tells your she will ruin your orgasm, but you dont mind because your cock is hard and throbbing and you need to release your tense cock. She jerks is and rubs her hands around your cock head, only to pull back at the brink of orgasm. When she allows your to cum after your begging, your cock explodes in her hands, spurting your salty goo across your body while the laughs and giggles.
MEMBERS WHO LIKED THIS SCENE ALSO LIKED
Your So Fucked
Date: November 18, 2022,
10:18 HD Video / 76 Pictures
Rose Rhapsody is a high class masseuse who likes to be in control. When little dicked Mike comes into her studio she knows this guy is so fucked, because she he's about to get teased to no end until his little cock spurts out a pathetic amount of goo.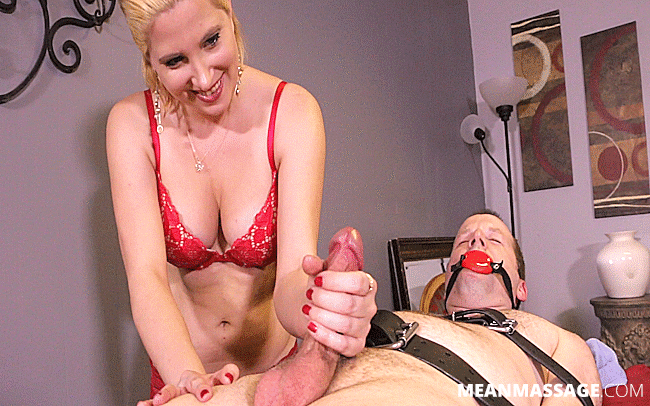 Orgasm Denied - Sandra
Date: October 31, 2021,
11:43 HD Video / 156 Pictures
Any masseuse can give a happy ending, but Sandra takes it to a different level when she toed and binds her client to the table and wont stop teasing him until he begs her to stop. This poor sucker things hes going to spurt his man goo, but instead this cruel bitch ruins it for him in a big way.
Cum On My Command
Date: June 11, 2022,
14:12 HD Video / 114 Pictures
When Jake asks for a happy ending, big busty babe Jamie Valentine finds the chance to take the upper hand. She does not intend to make him cum so easily so she brings ghim to the edge and ruins his orgasm over and over. The poor sap is about to cry while the sexy masseuse enjoys every moment of teasing and torture.