Maya Bijou: Cruel Happy Ending

Maya Bijou: Cruel Happy Ending description: Maya Bijou gets off on making men squirt white cum from their throbbing cocks. Making a man cum can be mutually satisfying to a woman like Maya. And she gets horny as fuck when Mike begins jerking his cock in front of her. But Maya also gets off on teasing men to the point they cannot contain themselves and their cocks explode even harder. When she teases Mikes cock head, this almost makes him explode, but she pulls back and pummels his cock and balls. And when he reaches the point of orgasm he is in for a cruel surprise.
MEMBERS WHO LIKED THIS SCENE ALSO LIKED
Dare You To Cum
Date: October 1, 2022,
11:22 HD Video / 80 Pictures
Dani Dare is an experienced massage therapist with a dark side. She loves nothing more than being in complete control and that's what happens to Joe when she makes him her personal slave. Watch as the as the queen of tease does her thing until he moans uncontrollably in teasing agony.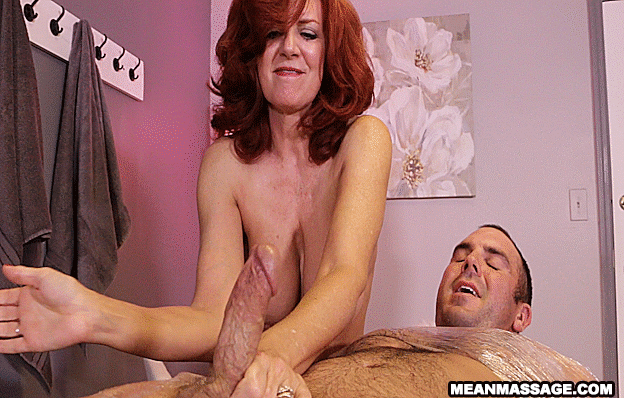 Redhead Ruined Orgasm with Andi James
Date: January 29, 2022,
12:01 HD Video / 168 Pictures
You dont mess with Redhead milf masseuse Andi James and brian finds out the hard way. He thinks hes going to get the hottest release in his life but it turms into a ruined orgasm the for poor guy. MILF Andi James focuses all her energy into making him spurt only to ruin it in a big way.
Casca Akashova: Duo Pleasure
Date: April 2, 2022,
13:00 HD Video / 385 Pictures
Here name is Casca Akashova but you can also call her the handjob queen because whats she loves more than anything is tying down men and teasing the hell out of them. She also likes dual pleasure and pulls out her magic wand, playing with herself while she jerks off her client. The only catch is that she gets to cum first.