Punk Girl Ruined Him
Punk Girl Ruined Him description: Punky emo chicks are supposed to be easy right? Nothing could be further from the truth than with Amy Moore. All her client wants is to cop a feel and get a rub and tug after his relaxing massage. She isn't having it, but she does finally give in after some serious coaxing. Suffice it to say she got her payback by ruining his intense orgasm.
MEMBERS WHO LIKED THIS SCENE ALSO LIKED
Rikki Rumor: My Game, My Rules
Date: June 2, 2023,
12:36 HD Video / 160 Pictures
Mike wants his cock tugged so bad he agrees to get tied and bound by the feisty teen Rikki Rumor. When his cock become secret she agrees to make him cum, but its by her rules only. This involves intense cock edging, teasing and humiliation as the sad sack gets denied his much anticipated orgasm.
Dava Foxx Ruined Orgasm and CBT
Date: January 27, 2023,
10:40 HD Video / 47 Pictures
Dave is horny as fuck and wants some relief from his throbbing erection after Dava Foxx starts massaging him he gets so hard his cock makes a nice tent under the towel. Dava takes notice and offers him a handjob but with a twist. because after she squeezes his balls and teases his dick when he sputs she ruins him.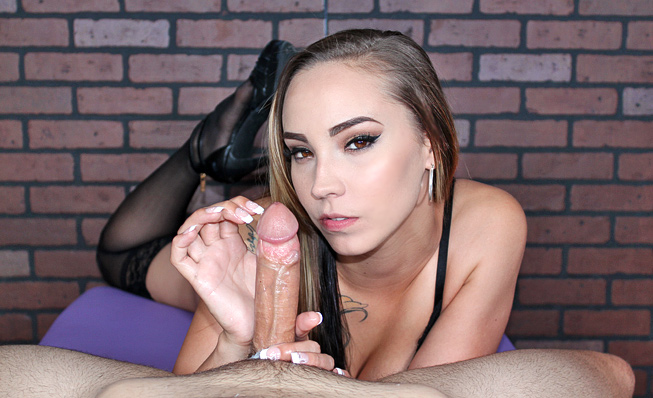 Sasha Foxx: POV Cock Massage and Ruined Orgasm
Date: April 28, 2023,
09:44 HD Video / 29 Pictures
Sasha Foxx is no one to mess around with, because she knows just how to make men squirm from her sensual erotic massage sessions. She gives you a sensual massage POV style and reaches for you hard cock only to tease it by bringing you the the edge and back before she finally lets you unload your semen, but when you cum she ruins it for you.