Narlie Reese: Constrained Release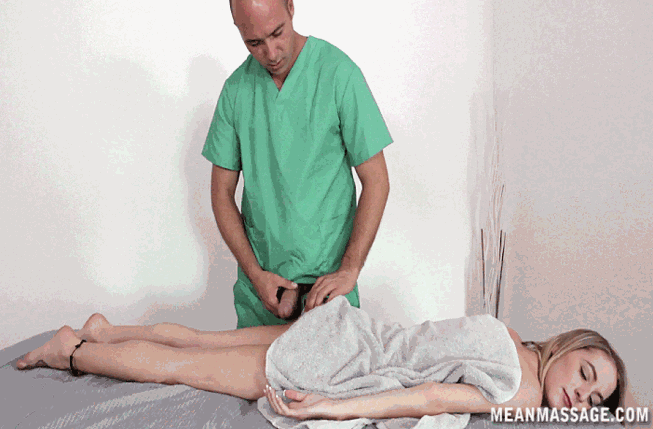 Narlie Reese: Constrained Release description: You had no idea you where going to massage a hot blonde girl when she booked the session. When you see her your cock gets hard as a rock. She's a little hesitant about a man giving her a massage, but you seem like a nice guy. She lays on the table and you rub her body with oil. Her skinny legs and tight ass make your cock swell even harder. You pull it out and start jerking it. She cant see you so you figure you can rub one out and spurt on her legs. Your hormones get the better of you and you start rubbing your pulsating cock on her legs.
MEMBERS WHO LIKED THIS SCENE ALSO LIKED
Cherry Morgan Ruined Orgasm
Date: September 17, 2022,
06:27 HD Video / 46 Pictures
Blonde babe Cherry Morgan hates semen, she thinks is soo gross. She refuses to jerk Russel's hard cock after his massage unless she gets a hefty tip. She jerks him off reluctantly and when he starts cumming buckets of jizz she ruins his orgasm in a big way.
Ally Tate: Aching to Ejaculate
Date: July 7, 2023,
11:24 HD Video / 246 Pictures
Your cock gets erect the moment you see Ally Tate is your massage therapist. She's petite and gentle, and this turns you on in a big way. She rubs you down and torments you with her sexy voice. Your hard cock pokes out of your towel and she takes notice. Her eyes widen and you know at this point shes going to rub it too. She grips your cock and pumps it a few times. This turns her on too. Your cock tingles and your about to explode and when you do your in for a ruined orgasm.
Lexi Rainz: She Tortured Him
Date: February 19, 2022,
11:33 HD Video / 259 Pictures
Fitness model and massage therapist Lexi Rainz deals with assholes all day long so the last thing she needs is another asshole asking for a happy ending rub n tug. She puts this man in his place by tying him up, and binding him to the massage table. The dude is immobile and it at her complete control. Meanwhile, Lexi Rainz is dishing out a cock milking and she wont stop until his orgasm is ruined in a big way.