Narlie Reese: Constrained Release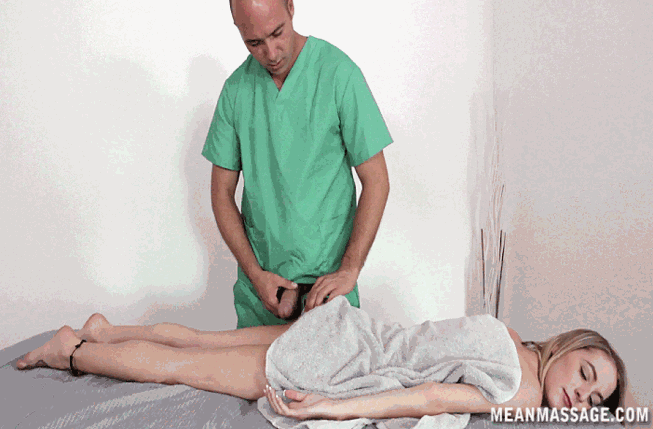 Narlie Reese: Constrained Release description: You had no idea you where going to massage a hot blonde girl when she booked the session. When you see her your cock gets hard as a rock. She's a little hesitant about a man giving her a massage, but you seem like a nice guy. She lays on the table and you rub her body with oil. Her skinny legs and tight ass make your cock swell even harder. You pull it out and start jerking it. She cant see you so you figure you can rub one out and spurt on her legs. Your hormones get the better of you and you start rubbing your pulsating cock on her legs.
MEMBERS WHO LIKED THIS SCENE ALSO LIKED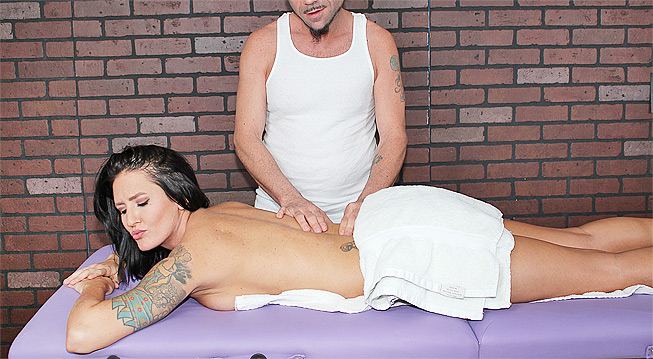 Sweet Release
Date: September 15, 2023,
08:59 HD Video / 79 Pictures
When Flynt's new client wants more than just a massage, he is hesitant to oblige because its against policy. But she is so hot he cant help but pull out his cock and have the horny woman start stroking it right then and there. Stacy pulls and strokes on his cock so well he cums instantly between her soft hands.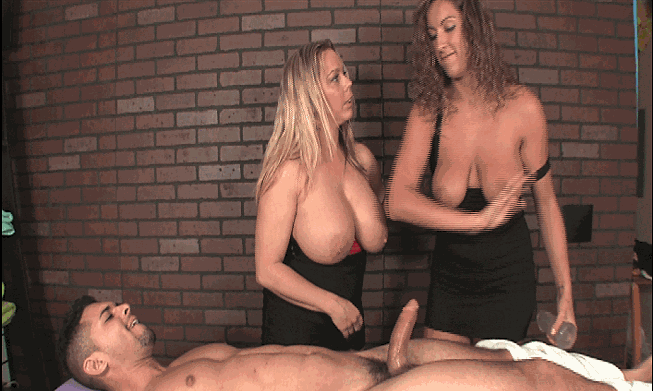 Pumped Then Bashed
Date: July 23, 2022,
11:44 HD Video / 54 Pictures
When Amber and her friend decide to test out their massage skills on Calvin things get out of hand, fast. The horny duo want to see how turned on they can make the poor sap by teasing the fuck out of him while he sits there unable to move with a raging hard-on. They take turns pumping his hard cock at the massage table but then Amber and friend bash the out of his cock only seconds before he is about to unload his man goo. These two femdoms bring him to the edge over and over again until he has no choice but to take matters into his own hands.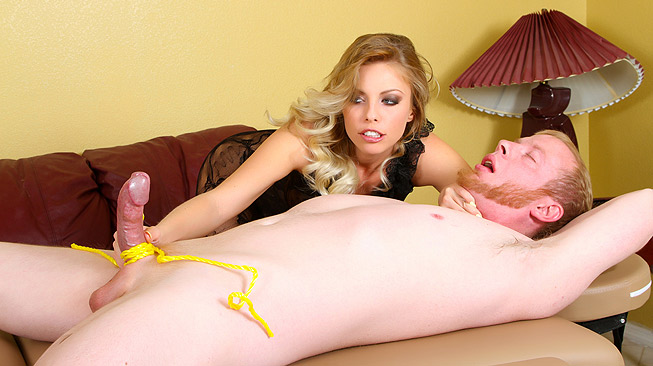 Too Much Pre-Cum
Date: December 4, 2021,
15:23 HD Video / 116 Pictures
Britney Amber is a professional masseuse who likes kinky situations. The blonde sex bomb welcomes Mitch, her 2 o'clock appointment and she has a special treatment in mind for him. The dominant lady notices her touches cause her client a hard on, so she decides to show him who is the boss here. She starts slapping and stroking his dick, and then, she uses rope to tie his erected boner tightly and teases it with her black leather boots. Finally, the blonde hottie ruins the poor guys orgasm and lets him lying on the massage table.