Olivia Blu: Ruined in a Big Way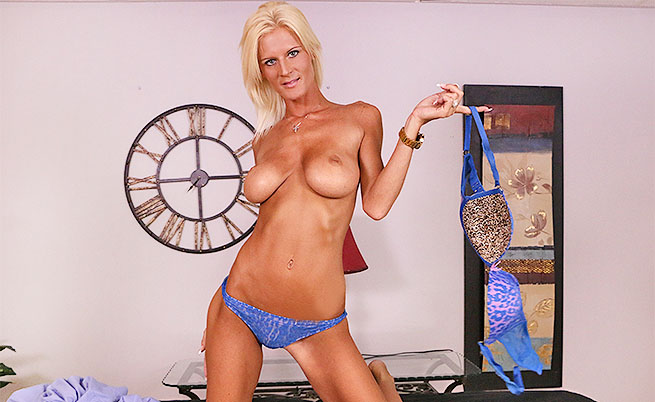 Olivia Blu: Ruined in a Big Way description: When a woman's fed up, she'll put an end to whatever is getting on her last nerve and for Olivia Blu, that would be her horny clients who expect her to live up to the cliche that all masseuses offer handjobs at the end of their massage sessions. She's had it with demanding clients and when her new client thinks he's entitled to a handjob and a release, the blonde hottie plays along.
MEMBERS WHO LIKED THIS SCENE ALSO LIKED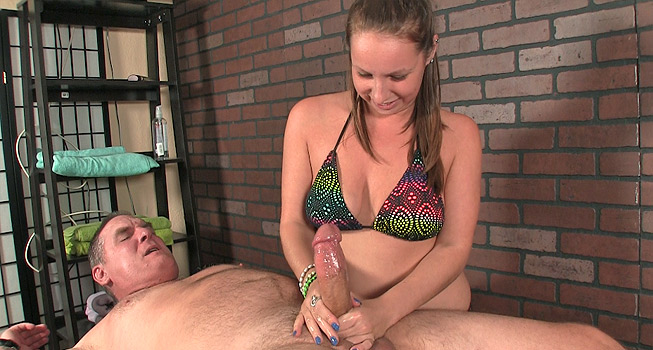 Painful Release with With Icy Hot
Date: January 13, 2023,
07:46 HD Video / 51 Pictures
Mr. Franklin wants a happy ending but Zoe ends up ruining it in a big way by applying Icy Hot to his throbbing cock. The pain is so intense that that he moans and begs for relief from her incredible stroke job skills. He finally spurts his seed only to experience intense pain in the process.
Katra Collins: Tied, Bound and Teased
Date: October 24, 2021,
09:19 HD Video / 286 Pictures
Katra Collins is a skinny cute teen, but dont let her innocent looks fool you because shes a real bitch. Mike offers her a tip in exchange for her to make hum cum but Katra doesn't play that game. Instead she tied him up and binds him to the table and proceeds to torture every inch of his hard cock.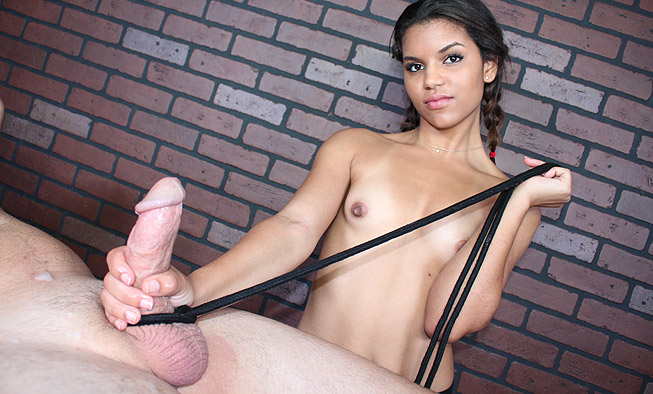 Mean Teen
Date: June 25, 2022,
10:33 HD Video / 35 Pictures
One look at Gabriella Ford and you'd assume this innocent teen would take good care of your throbbing cock at the massage table. But don't let this cute teens looks fool you. Because she is one mean teen who teases the fuck out of Jeremy when he asks for a handjob while she gives him a legit massage.