Pleasure with Pain

Pleasure with Pain description: Chloe Skyy is a sexy teen masseuse who knows how to treat rude customers. Today, she is asked for a happy ending service and it takes just a few moments to her to tie her customer's huge-sized cock and give him a painful handjob treatment. The brunette baby dominates this dude's dick and finally ruins his orgasm.
MEMBERS WHO LIKED THIS SCENE ALSO LIKED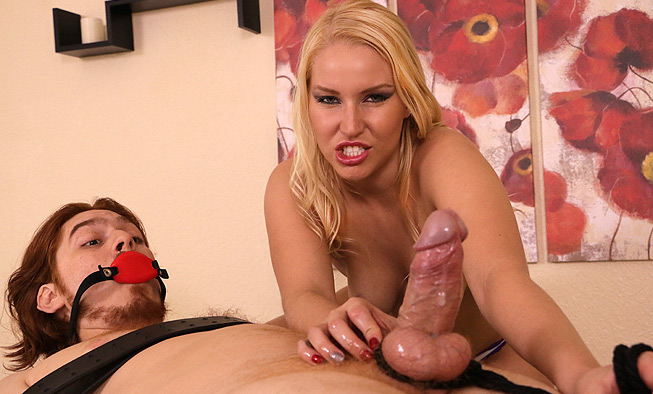 Twitch and Bitch
Date: June 18, 2022,
13:48 HD Video / 115 Pictures
Vanessa Cage is a tough woman and takes zero shits from anyone who crosses her. This sexy massage therapistsh decides to tie her customer on the massage table and gag him. The blonde hottie is going to give him a massage he will never forget. She teases and tortures him while denying his orgasm, until he is squirming for mercy. Finally, the dominant babe ruins his orgasm and leaves him begging for some cum release.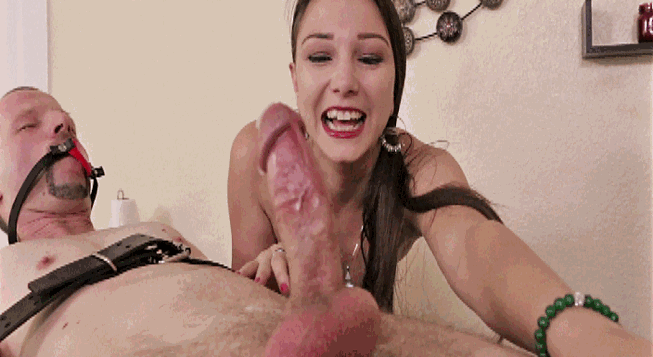 Cruel But Delightful Ruined Orgasm
Date: November 5, 2022,
16:50 HD Video / 302 Pictures
Mike wants desperately to get his balls drained after his massage and Alex Rodriquez is happy to oblige. The hot Latina therapist stroked his shaft, bringing him to the edge only to pull away, frustrating him. She finally drains him but in a cruel twist of fate she ruins it.
Bobbi Dylan: Teasing His Tip
Date: May 12, 2023,
12:32 HD Video / 123 Pictures
Bobbi Dylan specializes in erotic massages but she also specializes in something much more satisfying, cock head teasing. When Mike gets erect Bobbi takes notice and offers to milk his cock, but with a price. She ties him, binds and blindfolded him and proceeds to tease his cock head so good he can barely contain himself. She laughs at his twitching dick as it spurts out his cumload over himself.