Roxanne Rae Domination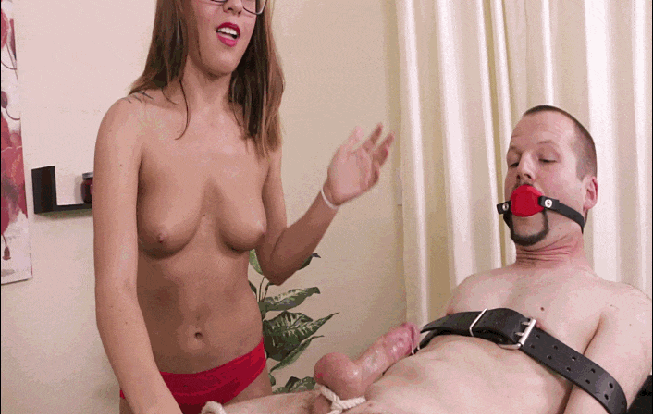 Roxanne Rae Domination description: Roxanne Rae is all smiley and friendly but she's not one to be walked over as John quickly discovers. He begs for a happy ending but the brunette teen gives him way more than he bargained for. She straps him to the massage table rendering him helpless and then she grabs his cock and ties it up with a rope while jerking him off. The pain caused by the rope is unbearable but the thrill from getting wanked off overrides the pain he feels.
MEMBERS WHO LIKED THIS SCENE ALSO LIKED
Ally Tate: Aching to Ejaculate
Date: July 7, 2023,
11:24 HD Video / 246 Pictures
Your cock gets erect the moment you see Ally Tate is your massage therapist. She's petite and gentle, and this turns you on in a big way. She rubs you down and torments you with her sexy voice. Your hard cock pokes out of your towel and she takes notice. Her eyes widen and you know at this point shes going to rub it too. She grips your cock and pumps it a few times. This turns her on too. Your cock tingles and your about to explode and when you do your in for a ruined orgasm.
Stroke It Out
Date: January 8, 2022,
07:39 HD Video / 60 Pictures
Isabella Gonzalez is a naughty teen masseuse who does not like perverted customers. Today she is asked for an extra service and she does not want to disappoint her client. While the perverted man is blindfold she uses her plastic sex toy to fuck his cock, making him think he is actually fucking her teen pussy. The cute masseuse makes this man cum for her but she is never going to let him know the truth. "Did my pussy feel good, you pervert?"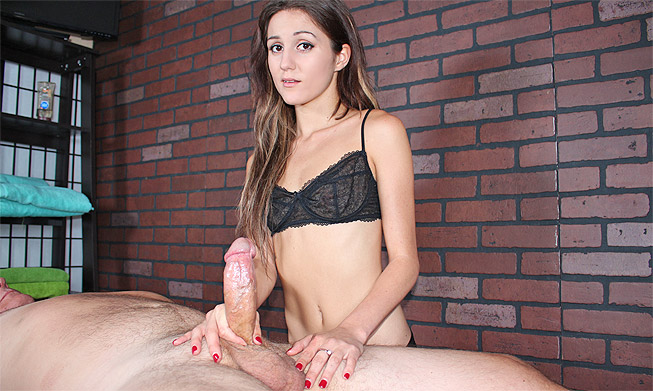 Teen Gives Him An Unfufilled Orgasm
Date: December 23, 2022,
07:52 HD Video / 55 Pictures
Teen massage therapist Renee Roulette hates rude customers, especially if they become demanding. Creepy old guy Joe gets very inappropriate with the fresh new girl, and so she decides to take matters into her own hands by agreeing to stroke his big hard cock but ends up making his orgasm very unfulfilled as his cock bobs up and down from semen spurting out of his cock.