Sensitivity Training with Megan Malibu

Sensitivity Training with Megan Malibu description: Megan Malibu's sensitivity training session is nothing like she advertised. Because when James goes in for a massage he ends up getting tied, bound and gagged. Helpless, Megan teases his sensitive cock with her fingers. Bringing him to the brink of orgasm. The man is totally helpless. When she strokes him one final time, his cock twitches, balls tighten up and spurts a massive load all over himself.
MEMBERS WHO LIKED THIS SCENE ALSO LIKED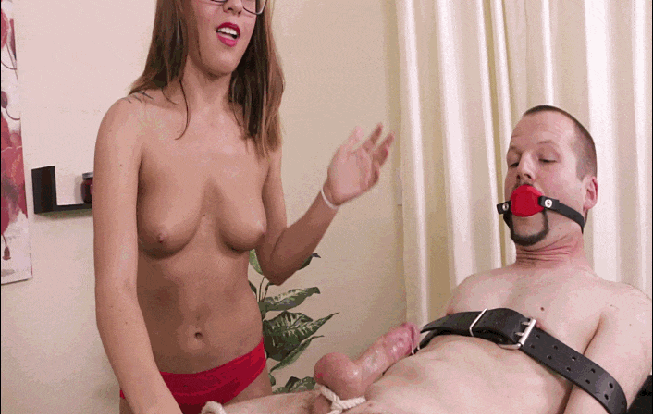 Roxanne Rae Domination
Date: August 27, 2022,
12:28 HD Video / 103 Pictures
Roxanne Rae is all smiley and friendly but she's not one to be walked over as John quickly discovers. He begs for a happy ending but the brunette teen gives him way more than he bargained for. She straps him to the massage table rendering him helpless and then she grabs his cock and ties it up with a rope while jerking him off. The pain caused by the rope is unbearable but the thrill from getting wanked off overrides the pain he feels.
Pleasure with Pain
Date: April 23, 2022,
08:02 HD Video / 68 Pictures
Chloe Skyy is a sexy teen masseuse who knows how to treat rude customers. Today, she is asked for a happy ending service and it takes just a few moments to her to tie her customer's huge-sized cock and give him a painful handjob treatment. The brunette baby dominates this dude's dick and finally ruins his orgasm.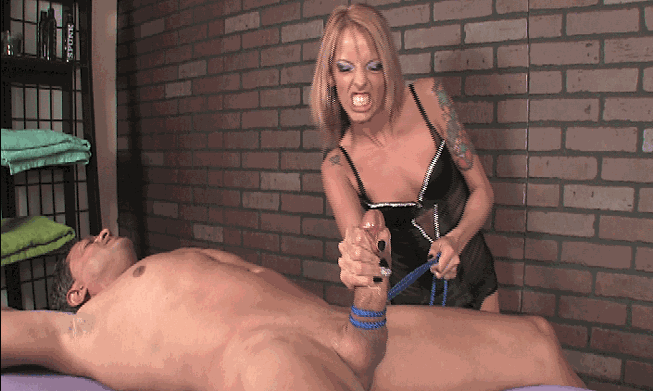 Mistress of Ruined Orgasms
Date: July 9, 2022,
09:00 HD Video / 45 Pictures
If Pike knew what was going to happen he probably wouldn't have asked for a happy ending. Because Violet Skye is in a bitchy mood today and the last thing she is going to do is make his monster cock erupt with pleasure. Watch as Violet teases the fuck out of the hung stud and make him beg in agony as she ruins his throbbing cock.