Sierra Nicole: Begging for Release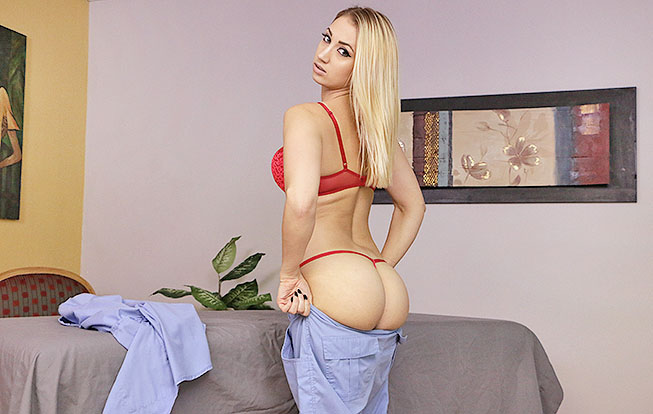 Sierra Nicole: Begging for Release description: Sierra Nicole may seems innocent but when she needs to punish a guy she has the way. Today, the cute looking teen masseuse is asked to give her client a cock massage, so she straps him down and makes him regret for being a jerk. Sierra painfully strokes that dick and denies that poor guy's orgasm, while he is begging for a release.
MEMBERS WHO LIKED THIS SCENE ALSO LIKED
Vicky Vixxx: Tied and Bound
Date: November 16, 2023,
11:27 HD Video / 56 Pictures
Meeting a new client is often intimidating for an untrained masseuse but Vicky Vixxx has been massaging men for a while so she's not new to this rodeo which explains why she's so comfortable with her client. In fact she bypasses traditional massaging and heads straight to the kinky part by convincing the horny client to play along with her games.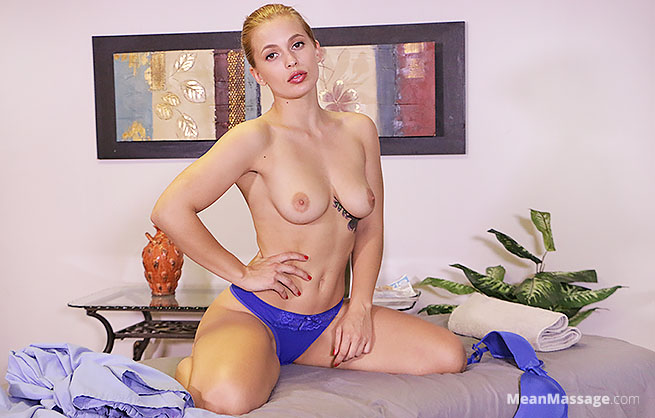 Sloan Harper: Assholes Never Learn
Date: October 3, 2021,
11:21 HD Video / 206 Pictures
Assholes never learn. They should know better than to ask Sloan Harper for happy endings but they don't so when one of them nags her for one, the cute massage therapist plays along as this hot new video from MeanMassage.com
Abused And Assaulted by Maria Jade
Date: October 20, 2023,
06:14 HD Video / 48 Pictures
Bill got himself tied, bound and gagged by mean bitch Maria Jade and his only hope for survival is to cum! Maria beats his cock mercilessly while he tries to maintain his erection. She jerks his cock with a fierce grip and rubs his sensitive cock head until pre-cum starts oozing out of it. When he finally does come, the dirty talking Marie punishes him in a big way.