Stella Stone: Painful Teasing with Torture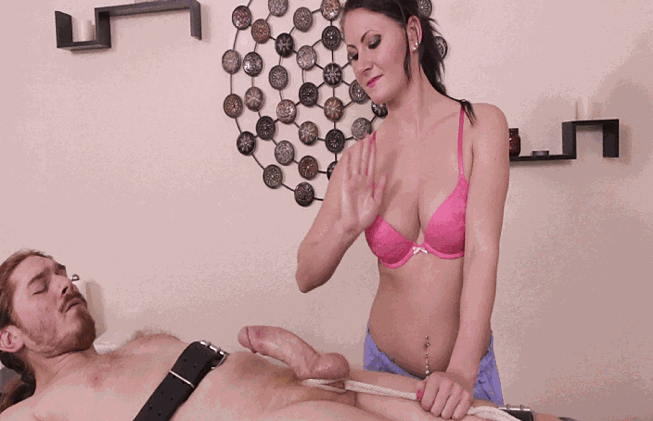 Stella Stone: Painful Teasing with Torture description: What starts out as a simple session soon turns into a rather painful handjob for a horny man when his beautiful masseuse Stella Stone unleashes her darker side on him. She straps him down to her table rendering him completely helpless and then proceeds to tightly wrap a rope around his balls and the base of his cock, teasing and torturing him into agony.
MEMBERS WHO LIKED THIS SCENE ALSO LIKED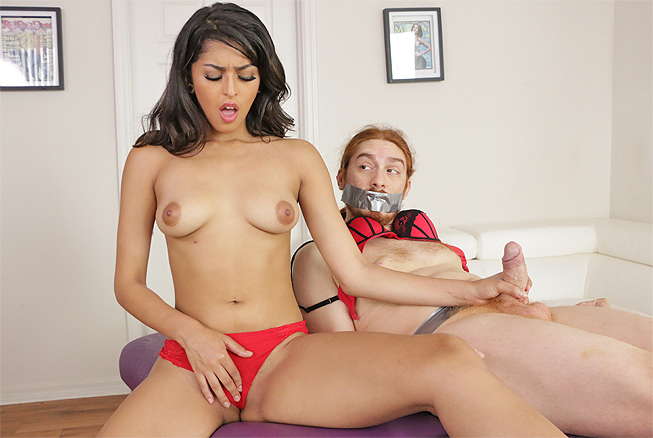 Sophia Leone: Loss Of Control
Date: July 21, 2023,
12:38 HD Video / 169 Pictures
Your cock hardens when Sophia Leone prepares to give you the ultimate sensual and relaxing erotic massage. Your body surges with excitement when her soft hands caress your body, your cock gets erect and her eyes light up at how hard you've become. She jerks it gently with her finger tips and teases you so much you become dizzy, but she has other plans in store for you...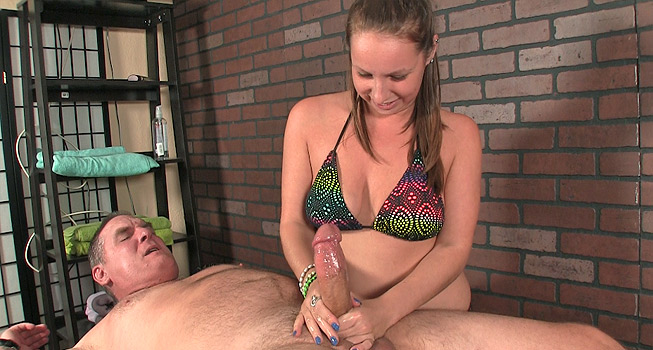 Painful Release with With Icy Hot
Date: January 13, 2023,
07:46 HD Video / 51 Pictures
Mr. Franklin wants a happy ending but Zoe ends up ruining it in a big way by applying Icy Hot to his throbbing cock. The pain is so intense that that he moans and begs for relief from her incredible stroke job skills. He finally spurts his seed only to experience intense pain in the process.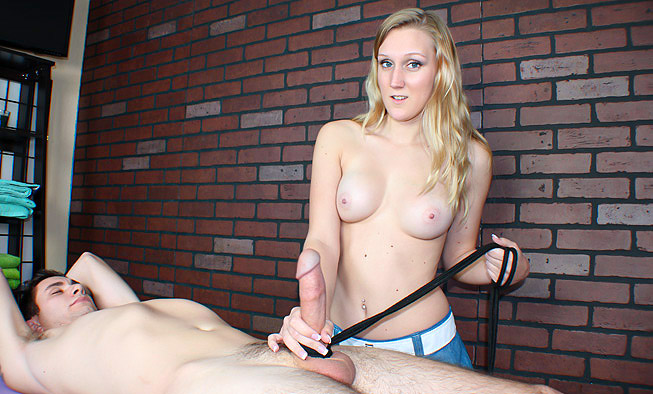 Amber Skye Handjob
Date: August 13, 2022,
09:28 HD Video / 72 Pictures
Amber can tell this guy is pacing some serious heat under his towel so she obliges only to ruin his orgasm as he lays there in agony as his feeble cum dribbles from the tip of his cock onto his stomach.