The Point of Explosion
The Point of Explosion description: Brad is a spoiled brat but he's about to meet his match in Kasey Storm a sweet looking but super mean masseuse who has no intention of being bossed around by any client. The hot blonde MILF is filling in for Brad's regular therapist who has taken the day off and since he's used to getting a happy ending with each session, he expects to get the same kind of treat today but the treat he gets is so much more intense than he bargained for.
MEMBERS WHO LIKED THIS SCENE ALSO LIKED
Maya Bijou: Cruel Happy Ending
Date: August 4, 2023,
08:18 HD Video / 129 Pictures
Maya Bijou gets off on making men squirt white cum from their throbbing cocks. Making a man cum can be mutually satisfying to a woman like Maya. And she gets horny as fuck when Mike begins jerking his cock in front of her. But Maya also gets off on teasing men to the point they cannot contain themselves and their cocks explode even harder. When she teases Mikes cock head, this almost makes him explode, but she pulls back and pummels his cock and balls. And when he reaches the point of orgasm he is in for a cruel surprise.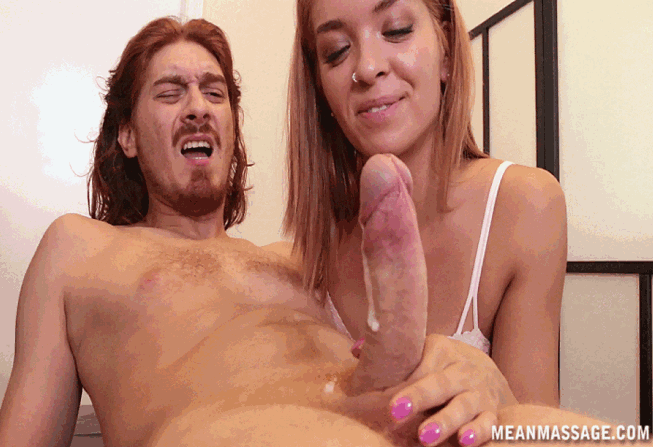 Avery Brooks: Painful Ruined Orgasm
Date: October 6, 2023,
09:53 HD Video / 162 Pictures
All Ben wanted was a nice massage with a happy ending. But what he got instead was his cock teases and tortured to no end. And when Avery brooks finally allows him to cum, she ruins it for him. Suffice it to say his satisfaction is denied and hes pretty pissed about it as you can see in this episode.
Post Orgasm Agony
Date: July 16, 2022,
10:39 HD Video / 48 Pictures
Charlee Chase loves giving massages because she not only gets to make her clients relax from a stress filled day, but when she's feeling horny she will jerk their cocks too. When Charlee finishes rubbing Kyle down she can tell he is very excited by his erect throbbing cock fully exposed. She gives him a quick stroke when he pops his top instantly, only to be stroked post orgasm in agony as she rubs his quivering cock.