Tighter at the Moment of Orgasm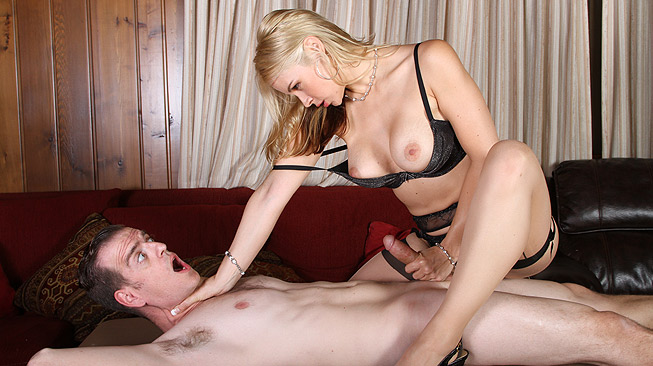 Tighter at the Moment of Orgasm description: She grabs his dick and ties it tight with rope while teasing it with her high heels. The dominant lady strokes his cock to the edge and ruins his orgasm.
MEMBERS WHO LIKED THIS SCENE ALSO LIKED
Rikki Rumor: My Game, My Rules
Date: June 2, 2023,
12:36 HD Video / 160 Pictures
Mike wants his cock tugged so bad he agrees to get tied and bound by the feisty teen Rikki Rumor. When his cock become secret she agrees to make him cum, but its by her rules only. This involves intense cock edging, teasing and humiliation as the sad sack gets denied his much anticipated orgasm.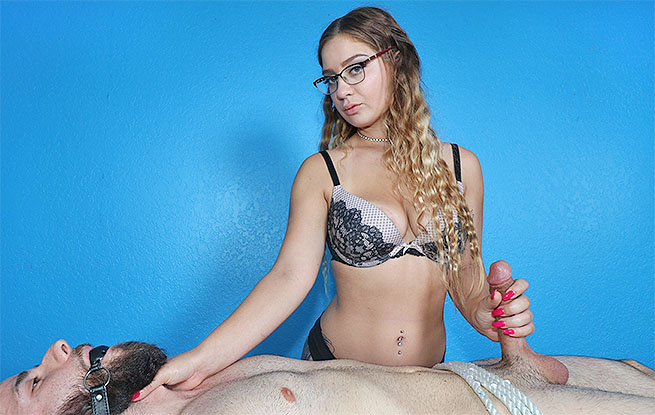 Rose Woods: Tied and Bound
Date: August 15, 2021,
10:03 HD Video / 47 Pictures
Teenage massage therapist Rose Woods is definitely inexperienced, but dont let her innocence fool you, because when she ties up and binds her client to her massage table, she teases the fuck out of him. The cute amateur jerks his cockhead and slaps his shaft delaying his orgasm and when he does finally cum she ruins his massage experience.
Dominate Him - Dana Wolf
Date: March 26, 2022,
13:20 HD Video / 234 Pictures
If your a fan of hot chicks dishing out sensual massage happy endings, then this scene isnt for you. Dana Wolf gives him an unhappy ending to sick the poor dude almost started crying LOL. She ties and binds him on the table and proceeds to tease the ever loving shit out of his cock only to ruin it for him.