Skyla Novea: Punish Me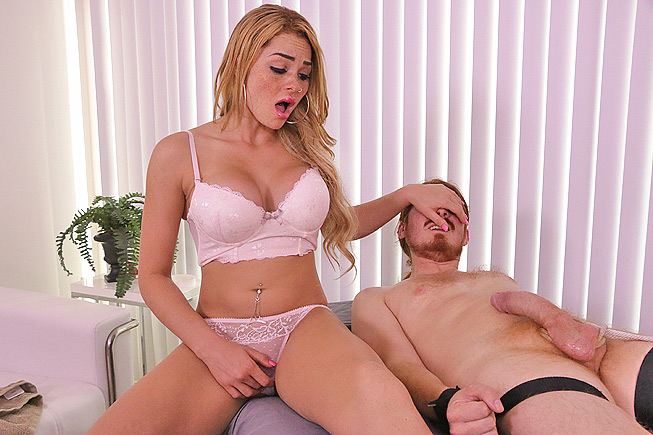 Skyla Novea: Punish Me description: Skyla Novea loves punishing men who try to grope her during her massage sessions. She loves getting naked and the freckle faces teen exposes her massive boobs. This makes Mike extremely erect as his cock pops out from behind his towel she immediately starts to milk it but ends up ruining him in a major way.
MEMBERS WHO LIKED THIS SCENE ALSO LIKED
Avery Moon: Tied, Bound then Jerked
Date: November 20, 2021,
13:14 HD Video / 204 Pictures
If you want to be pampered by Avery Moon then youd better give her a good tip. Mike finds out the hard way when he asks to get his cock milked but the skinny teen takes exception so she ties him up and binds him to a table, then covers his face and jerks him off but then she ruins it for him.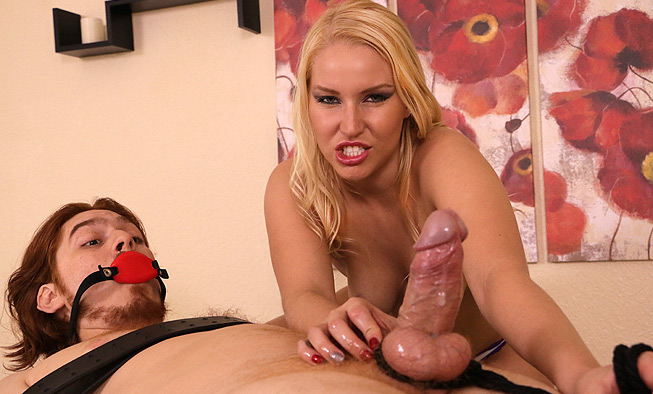 Twitch and Bitch
Date: June 18, 2022,
13:48 HD Video / 115 Pictures
Vanessa Cage is a tough woman and takes zero shits from anyone who crosses her. This sexy massage therapistsh decides to tie her customer on the massage table and gag him. The blonde hottie is going to give him a massage he will never forget. She teases and tortures him while denying his orgasm, until he is squirming for mercy. Finally, the dominant babe ruins his orgasm and leaves him begging for some cum release.
Orgasm Control with Jade Jantzen
Date: December 2, 2022,
13:19 HD Video / 171 Pictures
Any guy willing to expose his throbbing hard cock at Jade Jantzen during her massage is in for a cruel happy ending because this masseuse can be very mean. She agrees to jerk Mikes cock, but intense arousal and psychological need turns him into a whimpering sissy as she ruins his anticipated orgasm.