He explodes by a fraction of a second
MEMBERS WHO LIKED THIS SCENE ALSO LIKED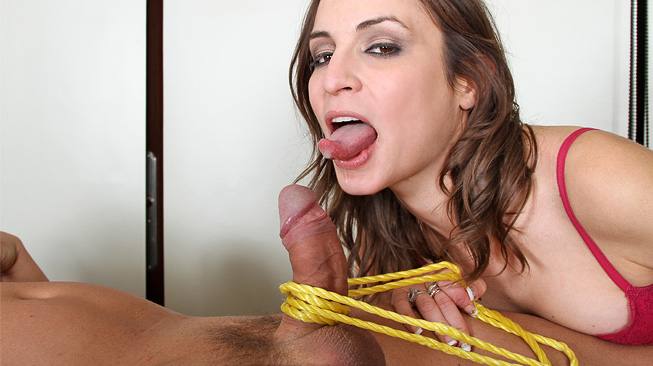 Amber Rayne Domination
Date: October 29, 2022,
15:03 HD Video / 320 Pictures
Amber Rayne is known for giving the best full body massages in town. But horny guys don't realize is that if you want relief it will not only cost you financially but also physically too. Amber ties and binds this poor sap while she teases, stroked and edges his throbbing cock to completion.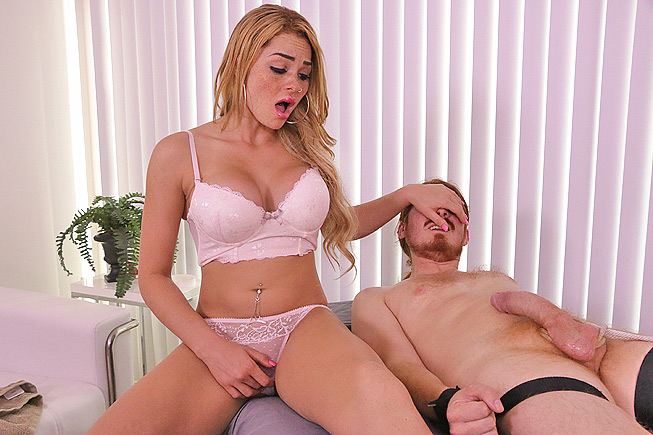 Skyla Novea: Punish Me
Date: May 19, 2023,
12:03 HD Video / 166 Pictures
Skyla Novea loves punishing men who try to grope her during her massage sessions. She loves getting naked and the freckle faces teen exposes her massive boobs. This makes Mike extremely erect as his cock pops out from behind his towel she immediately starts to milk it but ends up ruining him in a major way.
Post Orgasm Agony
Date: July 16, 2022,
10:39 HD Video / 48 Pictures
Charlee Chase loves giving massages because she not only gets to make her clients relax from a stress filled day, but when she's feeling horny she will jerk their cocks too. When Charlee finishes rubbing Kyle down she can tell he is very excited by his erect throbbing cock fully exposed. She gives him a quick stroke when he pops his top instantly, only to be stroked post orgasm in agony as she rubs his quivering cock.