Step-Mom is not impressed
MEMBERS WHO LIKED THIS SCENE ALSO LIKED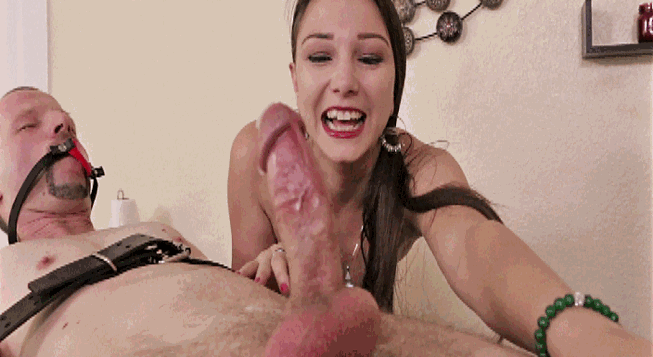 Cruel But Delightful Ruined Orgasm
Date: November 5, 2022,
16:50 HD Video / 302 Pictures
Mike wants desperately to get his balls drained after his massage and Alex Rodriquez is happy to oblige. The hot Latina therapist stroked his shaft, bringing him to the edge only to pull away, frustrating him. She finally drains him but in a cruel twist of fate she ruins it.
Wrapped and Released
Date: May 21, 2022,
13:59 HD Video / 151 Pictures
All poor Brian wants is a happy ending but Nicki Ortega has a much better plan. She immobilizes him on the massage table with saran wrap and ties his balls tight while his cock twitches with teasing pleasure. Watch as she teases and tortures him by denying his orgasm until he pleads for a release.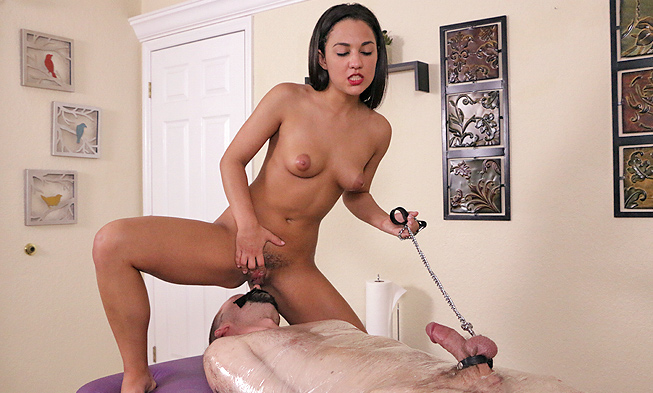 Cock Explosion from Amara Romani
Date: December 9, 2022,
12:15 HD Video / 191 Pictures
Amara Romani loves being in control, so, when she is asked to give a special massage, she knows exactly what to do. She brings this poor guy to the brink of orgasm over and over again. The intense feeling of his swollen balls doesn't help matter as he is in total control by Amara. But when his pleasing gets to hr she ruins his orgasm while his cock explodes.