MEMBERS WHO LIKED THIS SCENE ALSO LIKED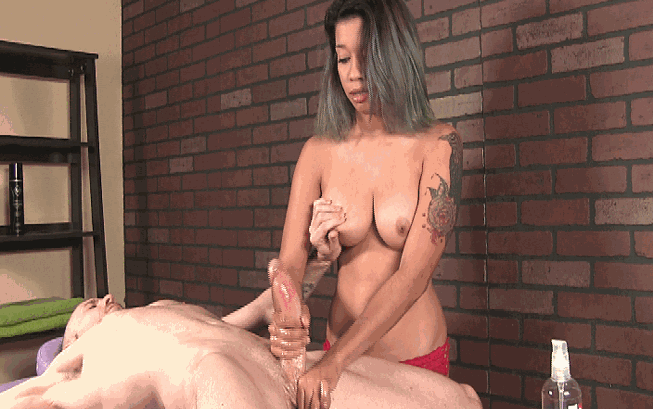 Ruin My Big Dick
Date: May 5, 2023,
06:50 HD Video / 64 Pictures
It didn't take Phoenix Rose long to realize this client is a real jerk. The innocent teen doesn't know how to give a great massage, but she does know how to give a great cock rubbing. Since she gets groped by her client the only rational thing to do is to ruin his big cock from orgasming.
Alex Blake: Tied, Bound and Tortured
Date: September 12, 2021,
13:14 HD Video / 168 Pictures
Alex Blake didn't expect this new client of hers to ask for a happy ending massage, and being that so many pervs are being busted for sexual harassment, Alex Blake decides to punish her client by tying him down, binding him to a table and teasing the fuck out of him. This poor guys got a big cock and is anticipating an epic orgasm but only to be denied as Alex Blake ruins it in a big way!
Cherry Morgan Ruined Orgasm
Date: September 17, 2022,
06:27 HD Video / 46 Pictures
Blonde babe Cherry Morgan hates semen, she thinks is soo gross. She refuses to jerk Russel's hard cock after his massage unless she gets a hefty tip. She jerks him off reluctantly and when he starts cumming buckets of jizz she ruins his orgasm in a big way.