MEMBERS WHO LIKED THIS SCENE ALSO LIKED
Your So Fucked
Date: November 18, 2022,
10:18 HD Video / 76 Pictures
Rose Rhapsody is a high class masseuse who likes to be in control. When little dicked Mike comes into her studio she knows this guy is so fucked, because she he's about to get teased to no end until his little cock spurts out a pathetic amount of goo.
On The Edge
Date: May 28, 2022,
11:50 HD Video / 51 Pictures
Russel bargains for as he ends up being edged for longer than he can handle. He finally explodes all over himself with a intense orgasm release.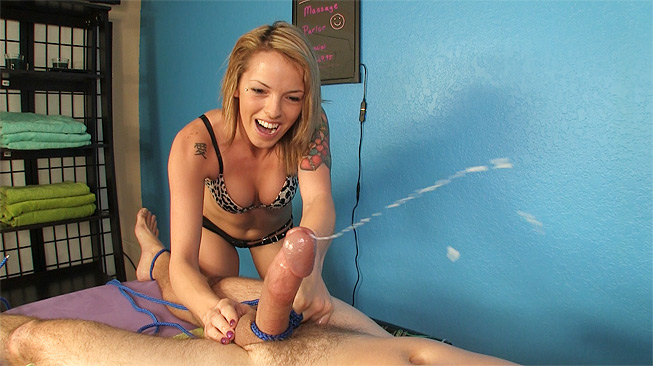 Cum Too Hard
Date: April 30, 2022,
11:58 HD Video / 87 Pictures
Violet Skye is a professional masseuse who loves her job. Furthermore, she is a really hot teen babe. When she realizes Brad uses to ask for happy ending every time he gets a massage, the blonde hottie goes mad and is going to do something for that. Violet ties this young man on the massage table and takes control. She dominates him, teases his cock head and ties his dick while jerking him off. Finally, she ruins his orgasm and leaves him tied and helpless.