No happy ending handjob here
MEMBERS WHO LIKED THIS SCENE ALSO LIKED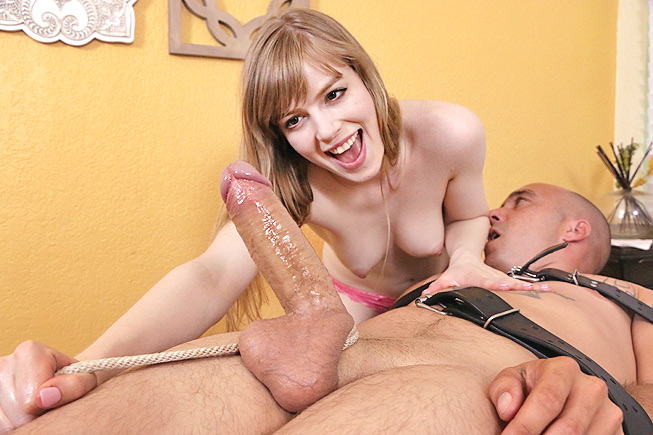 Dolly Leigh: Tease My Sensitive Tip
Date: August 25, 2023,
12:21 HD Video / 87 Pictures
Your cock swells up when you take one look at your massage therapist Dolly Leigh. She hot and she seems like shes good to milk your dick. But when you ask her for a handjob, she agrees under one condition...that she ties and straps you to the table. She torments you by teasing your cockhead, and all your sensitive parts.
Rikki Rumor: My Game, My Rules
Date: June 2, 2023,
12:36 HD Video / 160 Pictures
Mike wants his cock tugged so bad he agrees to get tied and bound by the feisty teen Rikki Rumor. When his cock become secret she agrees to make him cum, but its by her rules only. This involves intense cock edging, teasing and humiliation as the sad sack gets denied his much anticipated orgasm.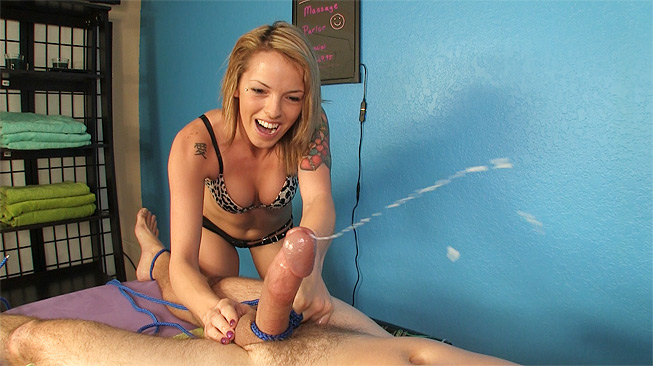 Cum Too Hard
Date: April 30, 2022,
11:58 HD Video / 87 Pictures
Violet Skye is a professional masseuse who loves her job. Furthermore, she is a really hot teen babe. When she realizes Brad uses to ask for happy ending every time he gets a massage, the blonde hottie goes mad and is going to do something for that. Violet ties this young man on the massage table and takes control. She dominates him, teases his cock head and ties his dick while jerking him off. Finally, she ruins his orgasm and leaves him tied and helpless.