MEMBERS WHO LIKED THIS SCENE ALSO LIKED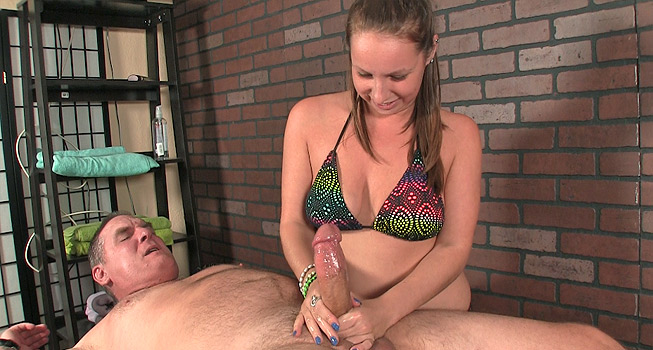 Painful Release with With Icy Hot
Date: January 13, 2023,
07:46 HD Video / 51 Pictures
Mr. Franklin wants a happy ending but Zoe ends up ruining it in a big way by applying Icy Hot to his throbbing cock. The pain is so intense that that he moans and begs for relief from her incredible stroke job skills. He finally spurts his seed only to experience intense pain in the process.
Avery Adair: Finish Him!
Date: September 29, 2023,
12:41 HD Video / 122 Pictures
Avery Adair gets so turned on during her massage session that she ends up pulling on her clients pud. She exposes her pink pussy and starts rubbing her clit while she jerks her clients pulsating cock. She wants him to cum but shes going to make him pay for getting her worked up. She brings him to the brink and back again, edging his dick until her begs her to let him cum and when he finally does she ruins him in a big way.
Dare You To Cum
Date: October 1, 2022,
11:22 HD Video / 80 Pictures
Dani Dare is an experienced massage therapist with a dark side. She loves nothing more than being in complete control and that's what happens to Joe when she makes him her personal slave. Watch as the as the queen of tease does her thing until he moans uncontrollably in teasing agony.