MEMBERS WHO LIKED THIS SCENE ALSO LIKED
Alex Blake: Tied, Bound and Tortured
Date: September 12, 2021,
13:14 HD Video / 168 Pictures
Alex Blake didn't expect this new client of hers to ask for a happy ending massage, and being that so many pervs are being busted for sexual harassment, Alex Blake decides to punish her client by tying him down, binding him to a table and teasing the fuck out of him. This poor guys got a big cock and is anticipating an epic orgasm but only to be denied as Alex Blake ruins it in a big way!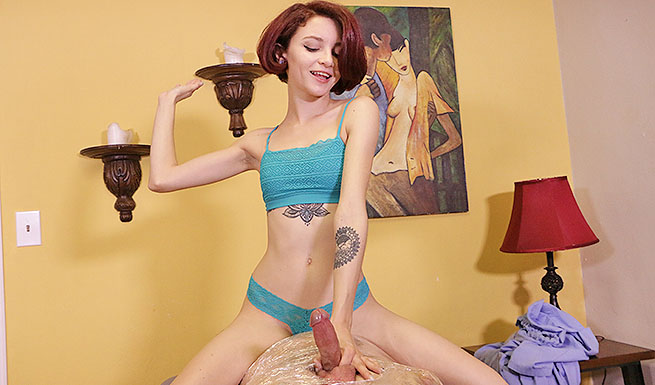 Lola Fae: Wrapped and Bound
Date: September 26, 2021,
11:11 HD Video / 115 Pictures
Lola Fae is tired of all those male clients of hers who ask for a handjob during their massage treatment. The petite massage therapist has her own way to treat those assholes, so today she is gonna wrap that jerk on the massage table and make him pay. Lola teases his erected dick to insanity and denies his orgasm again and again until he can't take this punishment anymore.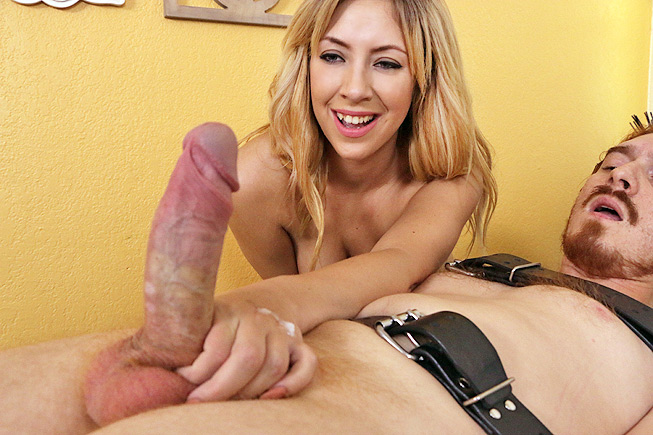 Kelly Paige: Please Make Me Spurt
Date: August 11, 2023,
12:10 HD Video / 85 Pictures
Kelly Paige grips your cock after you whip it out right in front of her. She will jerk it, but its going to cost you. She tells your she will ruin your orgasm, but you dont mind because your cock is hard and throbbing and you need to release your tense cock. She jerks is and rubs her hands around your cock head, only to pull back at the brink of orgasm. When she allows your to cum after your begging, your cock explodes in her hands, spurting your salty goo across your body while the laughs and giggles.