Teasing the fuck out of him!
MEMBERS WHO LIKED THIS SCENE ALSO LIKED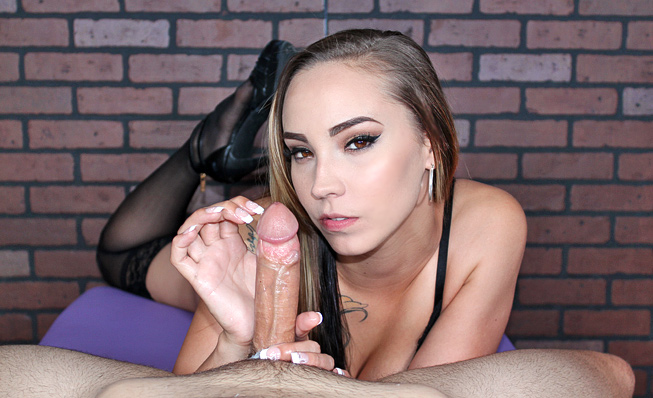 Sasha Foxx: POV Cock Massage and Ruined Orgasm
Date: April 28, 2023,
09:44 HD Video / 29 Pictures
Sasha Foxx is no one to mess around with, because she knows just how to make men squirm from her sensual erotic massage sessions. She gives you a sensual massage POV style and reaches for you hard cock only to tease it by bringing you the the edge and back before she finally lets you unload your semen, but when you cum she ruins it for you.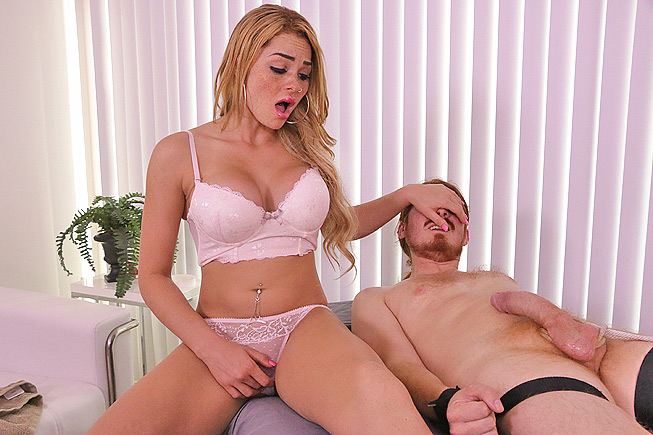 Skyla Novea: Punish Me
Date: May 19, 2023,
12:03 HD Video / 166 Pictures
Skyla Novea loves punishing men who try to grope her during her massage sessions. She loves getting naked and the freckle faces teen exposes her massive boobs. This makes Mike extremely erect as his cock pops out from behind his towel she immediately starts to milk it but ends up ruining him in a major way.
Kenzie Reese: Tied and Bound Massage
Date: July 11, 2021,
10:16 HD Video / 210 Pictures
When Taylor saw Kenzie Reese he thought he was gonna make her give him a happy ending massage. What he didn't know is this tiny massage therapist is a tough one, so now he is about to be punished big time. The teen babe straps that poor man down and painfully strokes his cock but she does not intend to let him cum until she says so.