MEMBERS WHO LIKED THIS SCENE ALSO LIKED
Your So Fucked
Date: November 18, 2022,
10:18 HD Video / 76 Pictures
Rose Rhapsody is a high class masseuse who likes to be in control. When little dicked Mike comes into her studio she knows this guy is so fucked, because she he's about to get teased to no end until his little cock spurts out a pathetic amount of goo.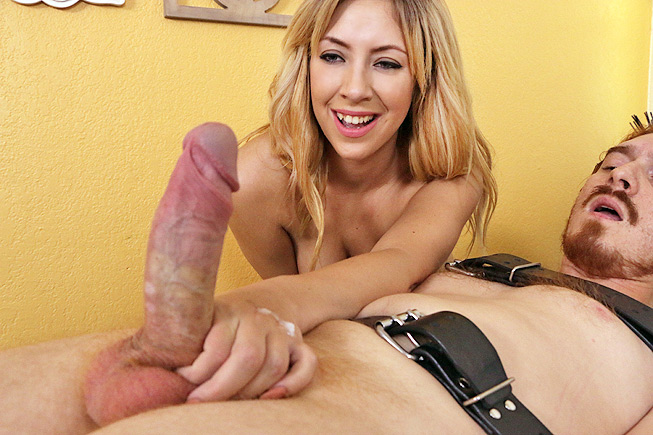 Kelly Paige: Please Make Me Spurt
Date: August 11, 2023,
12:10 HD Video / 85 Pictures
Kelly Paige grips your cock after you whip it out right in front of her. She will jerk it, but its going to cost you. She tells your she will ruin your orgasm, but you dont mind because your cock is hard and throbbing and you need to release your tense cock. She jerks is and rubs her hands around your cock head, only to pull back at the brink of orgasm. When she allows your to cum after your begging, your cock explodes in her hands, spurting your salty goo across your body while the laughs and giggles.
Rikki Rumor: My Game, My Rules
Date: June 2, 2023,
12:36 HD Video / 160 Pictures
Mike wants his cock tugged so bad he agrees to get tied and bound by the feisty teen Rikki Rumor. When his cock become secret she agrees to make him cum, but its by her rules only. This involves intense cock edging, teasing and humiliation as the sad sack gets denied his much anticipated orgasm.