Spurt your load on my boobs
MEMBERS WHO LIKED THIS SCENE ALSO LIKED
Orgasm Control with Jade Jantzen
Date: December 2, 2022,
13:19 HD Video / 171 Pictures
Any guy willing to expose his throbbing hard cock at Jade Jantzen during her massage is in for a cruel happy ending because this masseuse can be very mean. She agrees to jerk Mikes cock, but intense arousal and psychological need turns him into a whimpering sissy as she ruins his anticipated orgasm.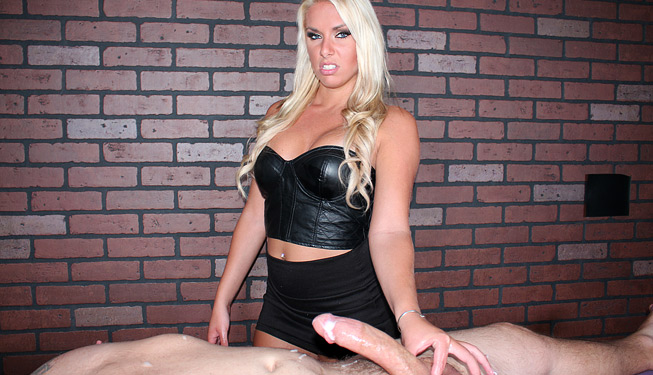 Made to Degrade You
Date: October 15, 2022,
08:22 HD Video / 43 Pictures
Whatever you do don't piss off Cherry Morgan because this blonde bombshell is no joke. Cherry takes complete and total control when the situation demands it, and that's what happens to Joe when she teases him silly, degrades him and ruins his much anticipated orgasm. Joe is at a loss for words when he loses control and spurts out warm goo all over himself.
Maya Bijou: Cruel Happy Ending
Date: August 4, 2023,
08:18 HD Video / 129 Pictures
Maya Bijou gets off on making men squirt white cum from their throbbing cocks. Making a man cum can be mutually satisfying to a woman like Maya. And she gets horny as fuck when Mike begins jerking his cock in front of her. But Maya also gets off on teasing men to the point they cannot contain themselves and their cocks explode even harder. When she teases Mikes cock head, this almost makes him explode, but she pulls back and pummels his cock and balls. And when he reaches the point of orgasm he is in for a cruel surprise.