Mean massage. Are you ready for it?
MEMBERS WHO LIKED THIS SCENE ALSO LIKED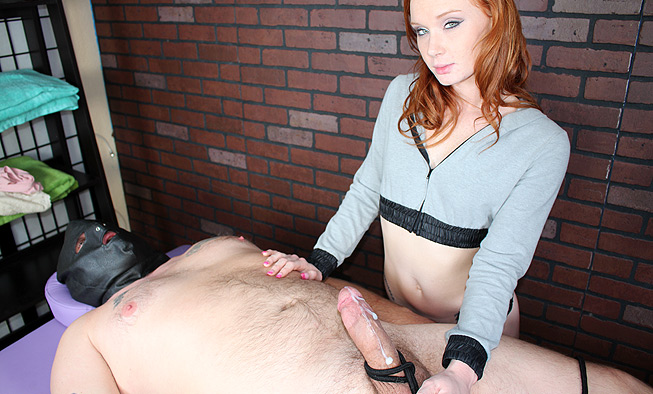 Lets Get it Over With
Date: August 6, 2022,
07:47 HD Video / 33 Pictures
Teenage Redhead Alex Tanner is having a bad day and decides to take it out on Joe at the massage table. After she gives him a sensual rubdown she ties his hard cock with rope and places a mask on his face and proceeds to jack him off so good he cums almost instantly, however she pulls away and teases him for more. Finally she takes pity on the poor guy and he explodes all over himself in an intense orgasm climax.
Kendra Heart - Tease His Tip
Date: July 25, 2021,
12:31 HD Video / 50 Pictures
When Kendra Heart walks in on John, she can tell right away the guys is just looking to get his cock milked, so the mean queen decides to tease his throbbing cock tip by rubbing it with her vibrator. The sensations make him tense up and he quickly looses control as she brings him to the brink of spurting his warm white seed from her incessant cock tip teasing and torture.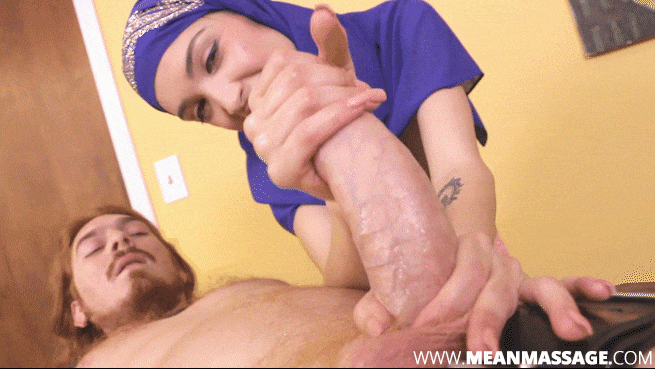 Jericha Jem: Arabian Hijab Handjob
Date: August 1, 2021,
11:21 HD Video / 173 Pictures
Dont let the hijab fool you because this hottie Jericha Jem is someone you don't want to fuck with. Mike finds out the hard way when he gets tied, bound and tortured by her incessant cock teasing. Jericha strokes his cock tip just to the edge, but brings him back down over and over again until the slave unloads buckets of warm semen.