MEMBERS WHO LIKED THIS SCENE ALSO LIKED
Sasha Foxxx: Ruin Him!
Date: March 10, 2023,
09:49 HD Video / 42 Pictures
Russel doesn't expect to get his orgasm ruined, and that makes Sasha Foxx get even more mean as the poor guy struggle under pressure to spurt his load while Sasha teases his dick with her edging technique. Russel cums so hard his cock explodes with buckets if cum as Sasha demeans him.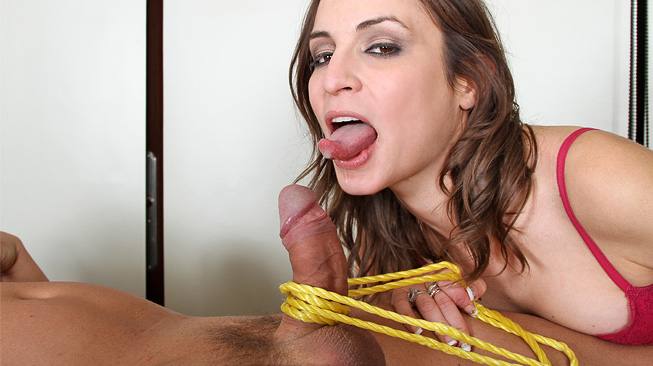 Amber Rayne Domination
Date: October 29, 2022,
15:03 HD Video / 320 Pictures
Amber Rayne is known for giving the best full body massages in town. But horny guys don't realize is that if you want relief it will not only cost you financially but also physically too. Amber ties and binds this poor sap while she teases, stroked and edges his throbbing cock to completion.
On The Edge
Date: May 28, 2022,
11:50 HD Video / 51 Pictures
Russel bargains for as he ends up being edged for longer than he can handle. He finally explodes all over himself with a intense orgasm release.