MEMBERS WHO LIKED THIS SCENE ALSO LIKED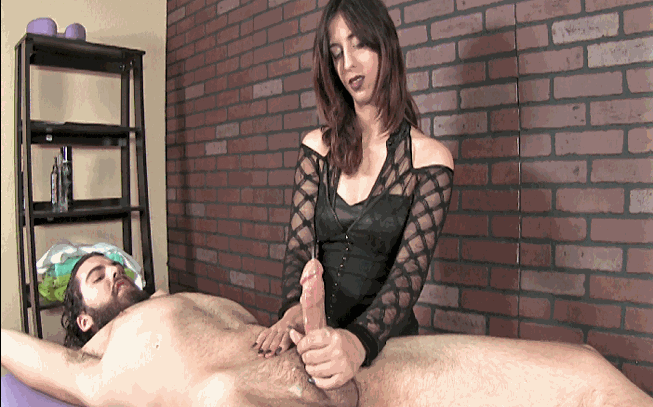 Bad Girl Lola Bellastar Ruins Him
Date: May 26, 2023,
10:45 HD Video / 42 Pictures
Newcomer Lola Bellastar ties and tortures poor Russel at her massage table. She sensually strokes his cock head and glides her finder across his shaft. His cock twitches in agony as she teases the fuck out of him. When he cums on her terms, he explode buckets of warm jizz all over himself.
Misha Mynx: Unhappy Endings
Date: March 12, 2022,
12:34 HD Video / 274 Pictures
Misha Mynx is a French girl but don't let her slight accent fool you, shes the queen of mean. When Billy starts jerking his cock in front of her during his massage, she sort of got turned on. But that would violate her job as a therapist, plus she might get fired. Well firing be damned because she ends up giving in and instead ruins his poor orgasm.
Pleasure with Pain
Date: April 23, 2022,
08:02 HD Video / 68 Pictures
Chloe Skyy is a sexy teen masseuse who knows how to treat rude customers. Today, she is asked for a happy ending service and it takes just a few moments to her to tie her customer's huge-sized cock and give him a painful handjob treatment. The brunette baby dominates this dude's dick and finally ruins his orgasm.