MEMBERS WHO LIKED THIS SCENE ALSO LIKED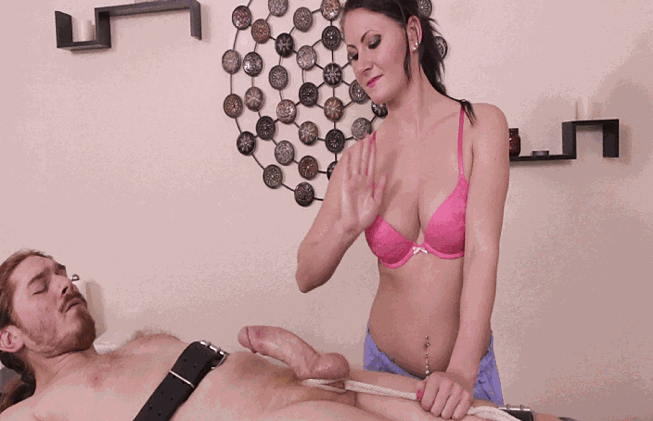 Stella Stone: Painful Teasing with Torture
Date: April 7, 2023,
11:09 HD Video / 206 Pictures
What starts out as a simple session soon turns into a rather painful handjob for a horny man when his beautiful masseuse Stella Stone unleashes her darker side on him. She straps him down to her table rendering him completely helpless and then proceeds to tightly wrap a rope around his balls and the base of his cock, teasing and torturing him into agony.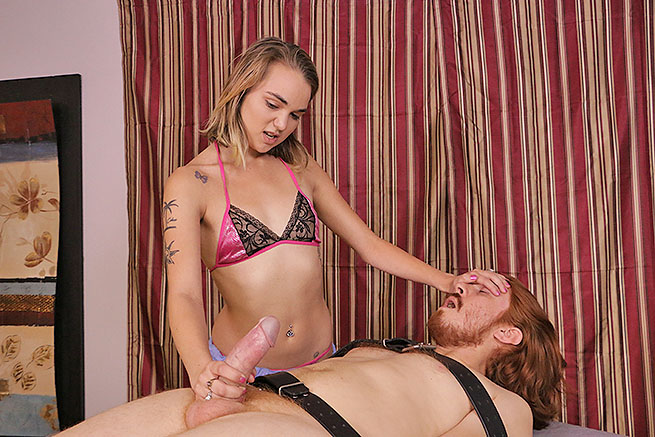 Madison Reese: Bind and Immobilize Him
Date: July 4, 2021,
12:45 HD Video / 150 Pictures
Madison Reese may seems innocent but believe it or not she is a quite the sadistic young lady who loves torturing men. When she notices her client with a throbbing erection she takes mercy on him by agreeing to stroke on just his tip, then proceeds to tease and torture his cock head while being tied and bound, completely immobilized the poor guy is at her mercy and loses control in a big way from her sadistic cock head teasing.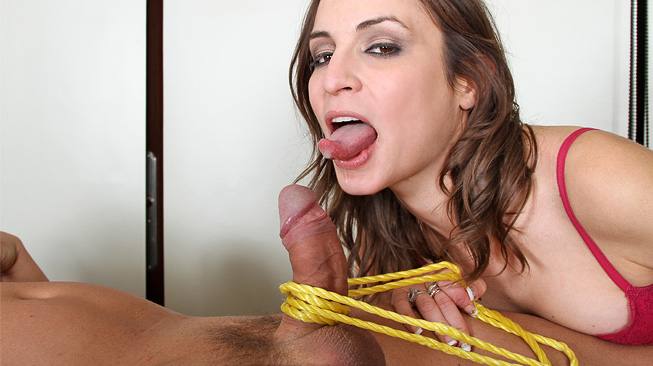 Amber Rayne Domination
Date: October 29, 2022,
15:03 HD Video / 320 Pictures
Amber Rayne is known for giving the best full body massages in town. But horny guys don't realize is that if you want relief it will not only cost you financially but also physically too. Amber ties and binds this poor sap while she teases, stroked and edges his throbbing cock to completion.