MEMBERS WHO LIKED THIS SCENE ALSO LIKED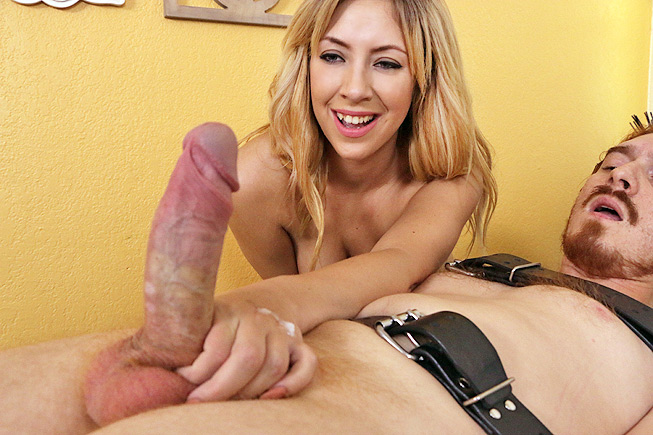 Kelly Paige: Please Make Me Spurt
Date: August 11, 2023,
12:10 HD Video / 85 Pictures
Kelly Paige grips your cock after you whip it out right in front of her. She will jerk it, but its going to cost you. She tells your she will ruin your orgasm, but you dont mind because your cock is hard and throbbing and you need to release your tense cock. She jerks is and rubs her hands around your cock head, only to pull back at the brink of orgasm. When she allows your to cum after your begging, your cock explodes in her hands, spurting your salty goo across your body while the laughs and giggles.
Alexis Fawx Post Orgasm Torture
Date: February 10, 2023,
12:28 HD Video / 186 Pictures
Alexis Fawx has her own rules when it comes to happy ending requests, and this guy finds out on a bad way. With her massive tits popping out of her top he cant help but get a throbbing erection. She takes notice and teases him so bad he spurts all over himself when she tortures him post orgasm.
Extreme Case of Blue Balls
Date: November 11, 2022,
15:50 HD Video / 286 Pictures
MILF Massage therapist Daisy Dalton is one cruel bitch, all because Kyle wanted a handjob she decided to ruin his orgasm in a big way. She jerks him off so good, the kid almost blows his load in seconds, only she pulls back every time his balls tighten up. After an eternity of handjobing and stroking his throbbing dick he blows his was only to have her pull away.