MEMBERS WHO LIKED THIS SCENE ALSO LIKED
Jane Latex: Tied, Teased and Tortured
Date: March 3, 2023,
12:12 HD Video / 176 Pictures
This wasn't what Jake had in mind when asked his massage therapist Jane Latex to give him a full body massage. he gets strapped down and gets his hard cock teases to oblivion to the point where he cant control himself. After several minutes of intense edging, Jane allows the poor sap to cum but ruins it for him. Jane takes great delight as his cock twitches, his balls turn blue and he spurts out his seed all over the massage table.
Crystal Rush: Russian Ruined Orgasm
Date: November 13, 2021,
11:28 HD Video / 116 Pictures
Crystal Rush is a hot Russian masseuse who knows how to treat men who are total assholes. Today, when this super sexy chick is asked to give her client a happy ending massage she decides to make him pay. Crystal ties and binds that jerk on her massage table and punishes him by stroking his cock and ruining his epic orgasm.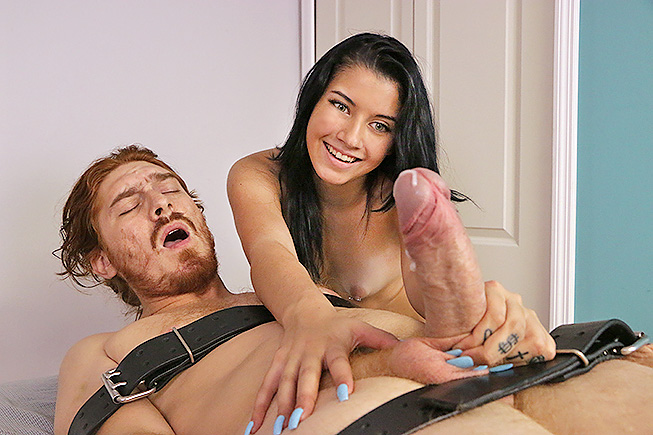 Nikki Vixen: Deny Your Anticipated Orgasm
Date: April 25, 2021,
12:14 HD Video / 136 Pictures
You knew you'd get a hot massage therapist and Nikki Vixen turn you on in a big way. her soft hands rubbing across your tense body makes your cock hard as fuck and she notices your bulge for the corner of her eye. She offers to give you a happy ending handjob, but with a price. She brings you to ecstasy only to completely ruin you in the end ad your much anticipated orgasm gets ruined by the cruel beauty.