MEMBERS WHO LIKED THIS SCENE ALSO LIKED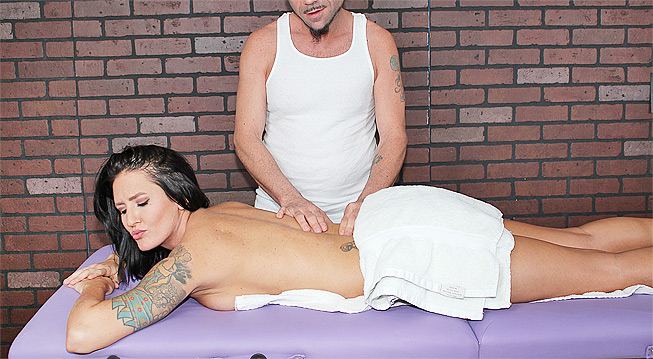 Sweet Release
Date: September 15, 2023,
08:59 HD Video / 79 Pictures
When Flynt's new client wants more than just a massage, he is hesitant to oblige because its against policy. But she is so hot he cant help but pull out his cock and have the horny woman start stroking it right then and there. Stacy pulls and strokes on his cock so well he cums instantly between her soft hands.
Hard Cumshot from Tickle Torture with Christina Skye
Date: March 17, 2023,
09:44 HD Video / 40 Pictures
Christina Skye is a cruel bitch. She teases this man to no end, jerks his hard throbbing cock and then tickles him during and after his orgasm. This guy cums so hard from Christina's incessant teasing he shoots his load five feet in the air. Christina further tortures him post orgasm in this hot new massage episode.
On The Edge
Date: May 28, 2022,
11:50 HD Video / 51 Pictures
Russel bargains for as he ends up being edged for longer than he can handle. He finally explodes all over himself with a intense orgasm release.