MEMBERS WHO LIKED THIS SCENE ALSO LIKED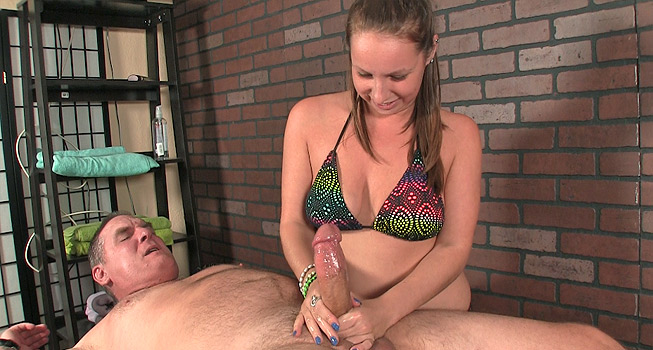 Painful Release with With Icy Hot
Date: January 13, 2023,
07:46 HD Video / 51 Pictures
Mr. Franklin wants a happy ending but Zoe ends up ruining it in a big way by applying Icy Hot to his throbbing cock. The pain is so intense that that he moans and begs for relief from her incredible stroke job skills. He finally spurts his seed only to experience intense pain in the process.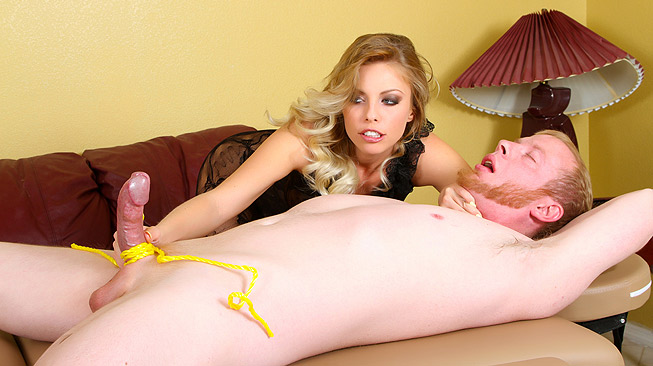 Too Much Pre-Cum
Date: December 4, 2021,
15:23 HD Video / 116 Pictures
Britney Amber is a professional masseuse who likes kinky situations. The blonde sex bomb welcomes Mitch, her 2 o'clock appointment and she has a special treatment in mind for him. The dominant lady notices her touches cause her client a hard on, so she decides to show him who is the boss here. She starts slapping and stroking his dick, and then, she uses rope to tie his erected boner tightly and teases it with her black leather boots. Finally, the blonde hottie ruins the poor guys orgasm and lets him lying on the massage table.
Misha Mynx: Unhappy Endings
Date: March 12, 2022,
12:34 HD Video / 274 Pictures
Misha Mynx is a French girl but don't let her slight accent fool you, shes the queen of mean. When Billy starts jerking his cock in front of her during his massage, she sort of got turned on. But that would violate her job as a therapist, plus she might get fired. Well firing be damned because she ends up giving in and instead ruins his poor orgasm.