Cruel But Delightful Ruined Orgasm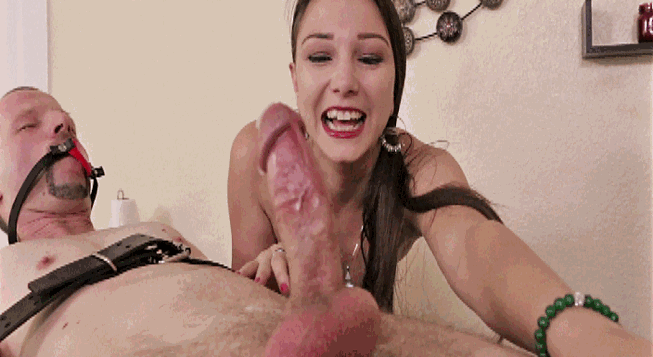 Cruel But Delightful Ruined Orgasm description: Mike wants desperately to get his balls drained after his massage and Alex Rodriquez is happy to oblige. The hot Latina therapist stroked his shaft, bringing him to the edge only to pull away, frustrating him. She finally drains him but in a cruel twist of fate she ruins it.
MEMBERS WHO LIKED THIS SCENE ALSO LIKED
Dominate Him - Dana Wolf
Date: March 26, 2022,
13:20 HD Video / 234 Pictures
If your a fan of hot chicks dishing out sensual massage happy endings, then this scene isnt for you. Dana Wolf gives him an unhappy ending to sick the poor dude almost started crying LOL. She ties and binds him on the table and proceeds to tease the ever loving shit out of his cock only to ruin it for him.
Punk Girl Ruined Him
Date: March 19, 2022,
11:57 HD Video / 321 Pictures
Punky emo chicks are supposed to be easy right? Nothing could be further from the truth than with Amy Moore. All her client wants is to cop a feel and get a rub and tug after his relaxing massage. She isn't having it, but she does finally give in after some serious coaxing. Suffice it to say she got her payback by ruining his intense orgasm.
Avery Adair: Finish Him!
Date: September 29, 2023,
12:41 HD Video / 122 Pictures
Avery Adair gets so turned on during her massage session that she ends up pulling on her clients pud. She exposes her pink pussy and starts rubbing her clit while she jerks her clients pulsating cock. She wants him to cum but shes going to make him pay for getting her worked up. She brings him to the brink and back again, edging his dick until her begs her to let him cum and when he finally does she ruins him in a big way.