Ruin My Big Dick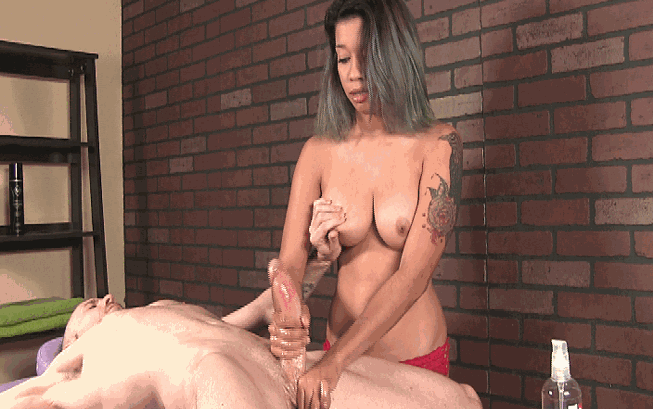 Ruin My Big Dick description: It didn't take Phoenix Rose long to realize this client is a real jerk. The innocent teen doesn't know how to give a great massage, but she does know how to give a great cock rubbing. Since she gets groped by her client the only rational thing to do is to ruin his big cock from orgasming.
MEMBERS WHO LIKED THIS SCENE ALSO LIKED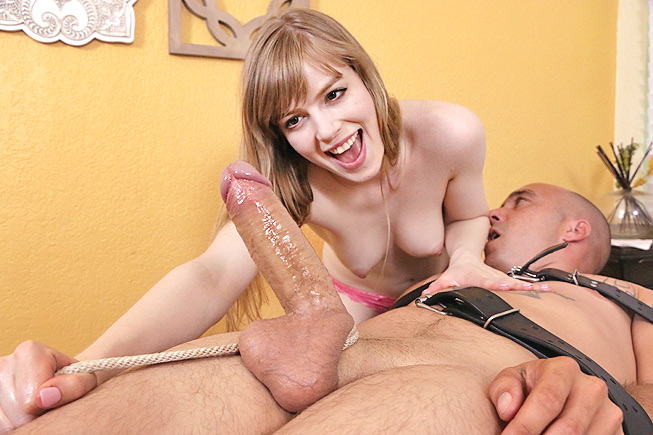 Dolly Leigh: Tease My Sensitive Tip
Date: August 25, 2023,
12:21 HD Video / 87 Pictures
Your cock swells up when you take one look at your massage therapist Dolly Leigh. She hot and she seems like shes good to milk your dick. But when you ask her for a handjob, she agrees under one condition...that she ties and straps you to the table. She torments you by teasing your cockhead, and all your sensitive parts.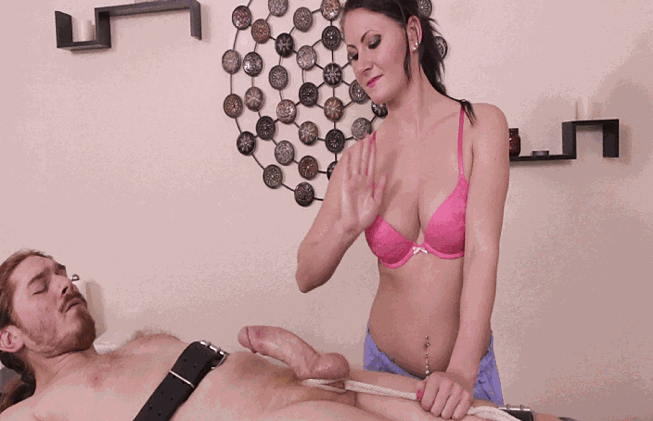 Stella Stone: Painful Teasing with Torture
Date: April 7, 2023,
11:09 HD Video / 206 Pictures
What starts out as a simple session soon turns into a rather painful handjob for a horny man when his beautiful masseuse Stella Stone unleashes her darker side on him. She straps him down to her table rendering him completely helpless and then proceeds to tightly wrap a rope around his balls and the base of his cock, teasing and torturing him into agony.
Jessica Torres: Edging His Monster Cock
Date: April 21, 2023,
12:20 HD Video / 140 Pictures
Experienced massage therapist, Jessica Torres certainly puts Mike in his place when he demands a cock milking. The guys gets more than be bargained for when she pulls out the restraints and ball gags him. Watch as he squirms and his cock titches for the incessant teasing.