Ruin My Big Dick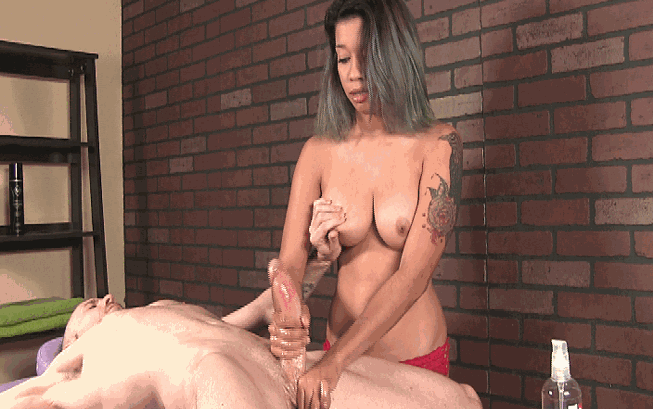 Ruin My Big Dick description: It didn't take Phoenix Rose long to realize this client is a real jerk. The innocent teen doesn't know how to give a great massage, but she does know how to give a great cock rubbing. Since she gets groped by her client the only rational thing to do is to ruin his big cock from orgasming.
MEMBERS WHO LIKED THIS SCENE ALSO LIKED
Punk Girl Ruined Him
Date: March 19, 2022,
11:57 HD Video / 321 Pictures
Punky emo chicks are supposed to be easy right? Nothing could be further from the truth than with Amy Moore. All her client wants is to cop a feel and get a rub and tug after his relaxing massage. She isn't having it, but she does finally give in after some serious coaxing. Suffice it to say she got her payback by ruining his intense orgasm.
Mercy Extreme: You Yearn to Explode
Date: June 16, 2023,
11:17 HD Video / 215 Pictures
You want your cock milked form the sexy massage therapist, but you know by her tattoos and stunning tits she will have control over you. She glides her fingers across your cock tip and tied you up. She plays with her pink pussy while your cock pulsates. You need to cum in a big way but she wont let you. She summons you to cum and you do so on command.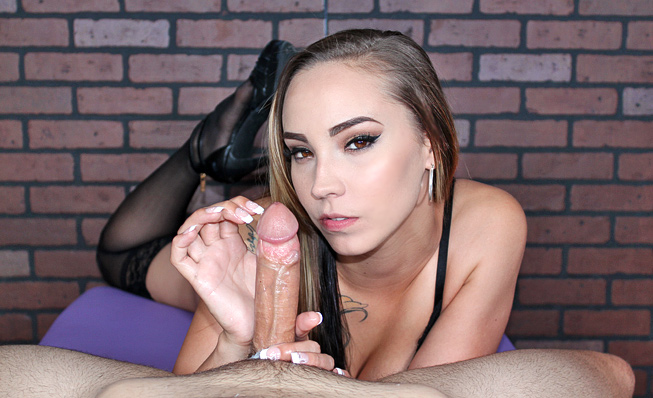 Sasha Foxx: POV Cock Massage and Ruined Orgasm
Date: April 28, 2023,
09:44 HD Video / 29 Pictures
Sasha Foxx is no one to mess around with, because she knows just how to make men squirm from her sensual erotic massage sessions. She gives you a sensual massage POV style and reaches for you hard cock only to tease it by bringing you the the edge and back before she finally lets you unload your semen, but when you cum she ruins it for you.