Sadie Pop: Tied and Bound
Sadie Pop: Tied and Bound description: Don't let petite teenager Sadie Pop fool you with her innocent looks because this little brat is all about being cruel with your hard cock. When you ask her for a happy ending, she obliges but you had no idea the little teen would tie you yup up and immobilize you before stroking your cock head. But she ends up ruining your much anticipated orgasm.
MEMBERS WHO LIKED THIS SCENE ALSO LIKED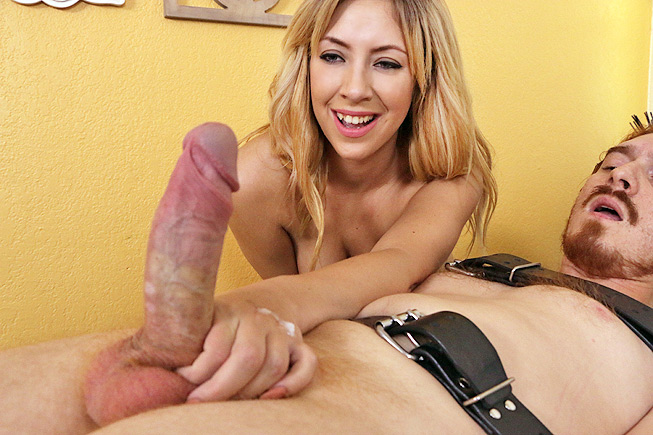 Kelly Paige: Please Make Me Spurt
Date: August 11, 2023,
12:10 HD Video / 85 Pictures
Kelly Paige grips your cock after you whip it out right in front of her. She will jerk it, but its going to cost you. She tells your she will ruin your orgasm, but you dont mind because your cock is hard and throbbing and you need to release your tense cock. She jerks is and rubs her hands around your cock head, only to pull back at the brink of orgasm. When she allows your to cum after your begging, your cock explodes in her hands, spurting your salty goo across your body while the laughs and giggles.
Maya Bijou: Cruel Happy Ending
Date: August 4, 2023,
08:18 HD Video / 129 Pictures
Maya Bijou gets off on making men squirt white cum from their throbbing cocks. Making a man cum can be mutually satisfying to a woman like Maya. And she gets horny as fuck when Mike begins jerking his cock in front of her. But Maya also gets off on teasing men to the point they cannot contain themselves and their cocks explode even harder. When she teases Mikes cock head, this almost makes him explode, but she pulls back and pummels his cock and balls. And when he reaches the point of orgasm he is in for a cruel surprise.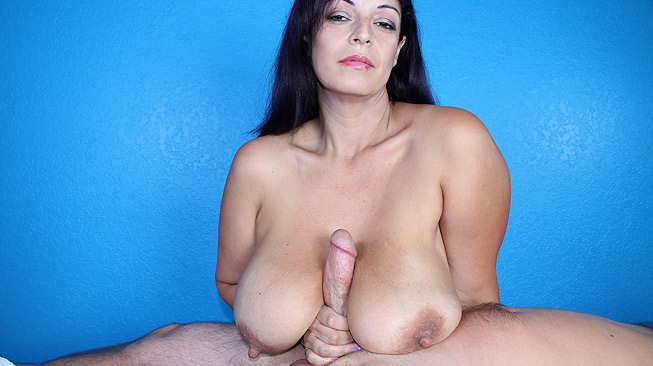 Bust Between Her Boobs
Date: January 1, 2022,
07:22 HD Video / 109 Pictures
Raquel Raxxx is famous for her huge-sized boobs as well as for her massage skills. The mature masseuse welcomes Billy and starts giving him a great massage, until the young dude asks for something more... The naughty lady would never say no to a tip, so she uses her massage lube and strokes his big boner for good. The poor guy has no idea what is going to happen next, until he realizes this milf is not going to let him enjoy a release. The mean lady makes him regret for asking for a happy ending, and ruins his orgasm.