He explodes by a fraction of a second
MEMBERS WHO LIKED THIS SCENE ALSO LIKED
Crystal Rush: Russian Ruined Orgasm
Date: November 13, 2021,
11:28 HD Video / 116 Pictures
Crystal Rush is a hot Russian masseuse who knows how to treat men who are total assholes. Today, when this super sexy chick is asked to give her client a happy ending massage she decides to make him pay. Crystal ties and binds that jerk on her massage table and punishes him by stroking his cock and ruining his epic orgasm.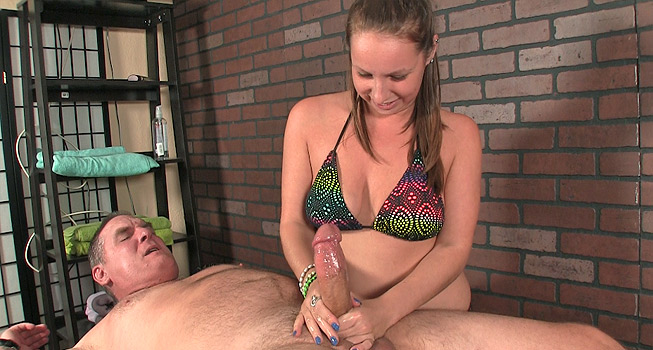 Painful Release with With Icy Hot
Date: January 13, 2023,
07:46 HD Video / 51 Pictures
Mr. Franklin wants a happy ending but Zoe ends up ruining it in a big way by applying Icy Hot to his throbbing cock. The pain is so intense that that he moans and begs for relief from her incredible stroke job skills. He finally spurts his seed only to experience intense pain in the process.
Lexi Luna is in control
Date: September 22, 2023,
13:02 HD Video / 135 Pictures
Guys beware, if you walk into Lexi Luna's massage room and ask for a happy ending, you're in for a very naughty treat as one guy finds out the hard way when the smiling brunette ties him to her table and slaps the shit out of his cock while ruining his orgasm.