Mrs. Hall's Intense Edging Session
MEMBERS WHO LIKED THIS SCENE ALSO LIKED
My Game - My Rules!
Date: October 22, 2022,
16:30 HD Video / 301 Pictures
Rob thinks a full body massage includes getting his cock massaged too. But Gina West is a good sport and decides to make him cum but its going to cost him, a lot. ROb gets tied, bound and gagged when he is brought to the edge repeatedly until he almost starts to cry, all the while Gina teases his little dick while he spurts his goo.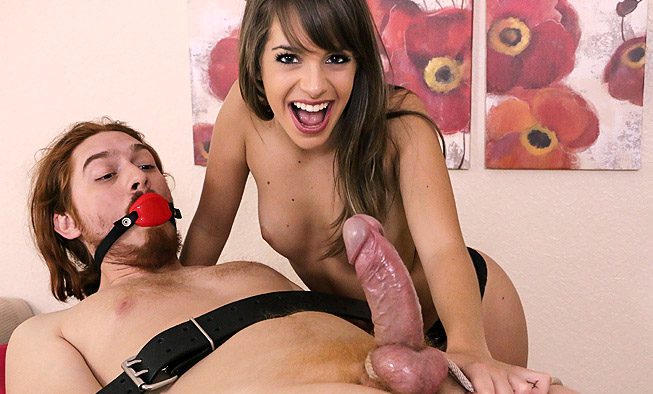 Kimmy Granger: No Chance
Date: September 3, 2022,
13:02 HD Video / 107 Pictures
Hot masseuse Kimmy Granger is all about being in control. She's an experience massage therapist and only administers full release massages to those she deems accepting of it. In this case she denies Mike his orgasm by bringing him to the edge over and over again until she finally allows him to cum, but with a price.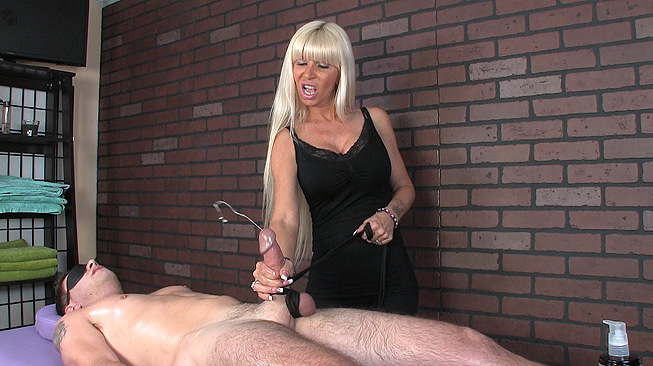 The Point of Explosion
Date: May 7, 2022,
11:37 HD Video / 51 Pictures
Brad is a spoiled brat but he's about to meet his match in Kasey Storm a sweet looking but super mean masseuse who has no intention of being bossed around by any client. The hot blonde MILF is filling in for Brad's regular therapist who has taken the day off and since he's used to getting a happy ending with each session, he expects to get the same kind of treat today but the treat he gets is so much more intense than he bargained for.