Mrs. Hall's Intense Edging Session
MEMBERS WHO LIKED THIS SCENE ALSO LIKED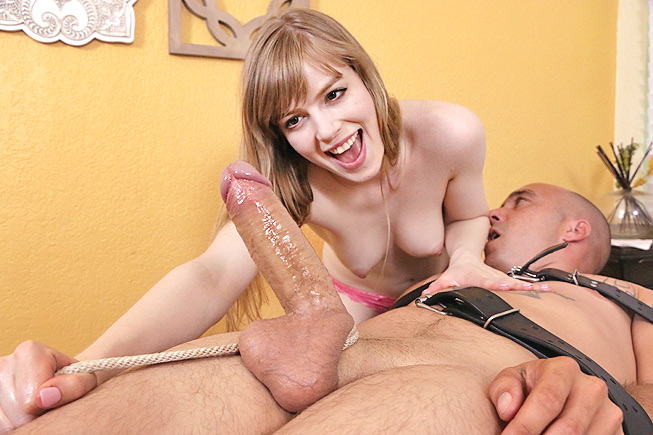 Dolly Leigh: Tease My Sensitive Tip
Date: August 25, 2023,
12:21 HD Video / 87 Pictures
Your cock swells up when you take one look at your massage therapist Dolly Leigh. She hot and she seems like shes good to milk your dick. But when you ask her for a handjob, she agrees under one condition...that she ties and straps you to the table. She torments you by teasing your cockhead, and all your sensitive parts.
Sasha Foxxx: Ruin Him!
Date: March 10, 2023,
09:49 HD Video / 42 Pictures
Russel doesn't expect to get his orgasm ruined, and that makes Sasha Foxx get even more mean as the poor guy struggle under pressure to spurt his load while Sasha teases his dick with her edging technique. Russel cums so hard his cock explodes with buckets if cum as Sasha demeans him.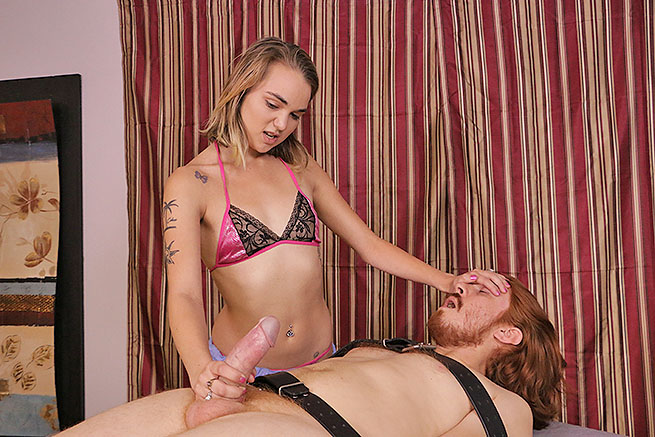 Madison Reese: Bind and Immobilize Him
Date: July 4, 2021,
12:45 HD Video / 150 Pictures
Madison Reese may seems innocent but believe it or not she is a quite the sadistic young lady who loves torturing men. When she notices her client with a throbbing erection she takes mercy on him by agreeing to stroke on just his tip, then proceeds to tease and torture his cock head while being tied and bound, completely immobilized the poor guy is at her mercy and loses control in a big way from her sadistic cock head teasing.