MEMBERS WHO LIKED THIS SCENE ALSO LIKED
Vicky Vixxx: Tied and Bound
Date: May 2, 2021,
11:27 HD Video / 56 Pictures
Meeting a new client is often intimidating for an untrained masseuse but Vicky Vixxx has been massaging men for a while so she's not new to this rodeo which explains why she's so comfortable with her client. In fact she bypasses traditional massaging and heads straight to the kinky part by convincing the horny client to play along with her games.
Alex Blake: Tied, Bound and Tortured
Date: September 12, 2021,
13:14 HD Video / 168 Pictures
Alex Blake didn't expect this new client of hers to ask for a happy ending massage, and being that so many pervs are being busted for sexual harassment, Alex Blake decides to punish her client by tying him down, binding him to a table and teasing the fuck out of him. This poor guys got a big cock and is anticipating an epic orgasm but only to be denied as Alex Blake ruins it in a big way!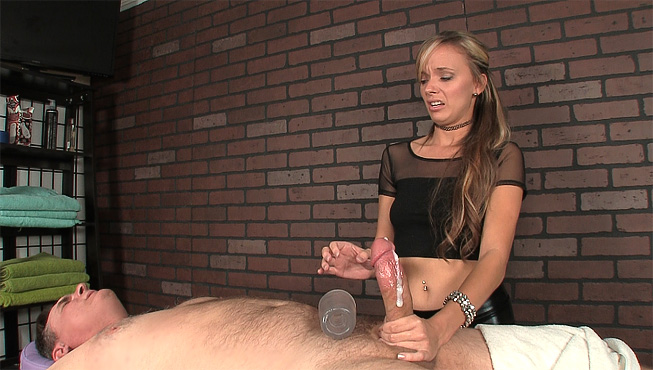 Pristine Edge: The Harder it Gets
Date: September 24, 2022,
08:21 HD Video / 76 Pictures
Pristine Edge gets off by being in complete and total control while teasing big hard cocks. And the harder they get, the more it turns her on. Good news for Pristine, Joe is horny as fuck with a rock hard dick for her. Pristine teases the hell out of him to the point he cannot control himself and begs and pleads with her to finish him off.