MEMBERS WHO LIKED THIS SCENE ALSO LIKED
Post Orgasm Agony
Date: July 16, 2022,
10:39 HD Video / 48 Pictures
Charlee Chase loves giving massages because she not only gets to make her clients relax from a stress filled day, but when she's feeling horny she will jerk their cocks too. When Charlee finishes rubbing Kyle down she can tell he is very excited by his erect throbbing cock fully exposed. She gives him a quick stroke when he pops his top instantly, only to be stroked post orgasm in agony as she rubs his quivering cock.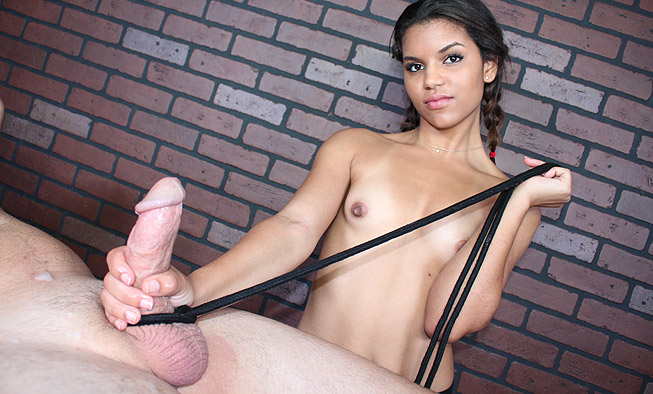 Mean Teen
Date: June 25, 2022,
10:33 HD Video / 35 Pictures
One look at Gabriella Ford and you'd assume this innocent teen would take good care of your throbbing cock at the massage table. But don't let this cute teens looks fool you. Because she is one mean teen who teases the fuck out of Jeremy when he asks for a handjob while she gives him a legit massage.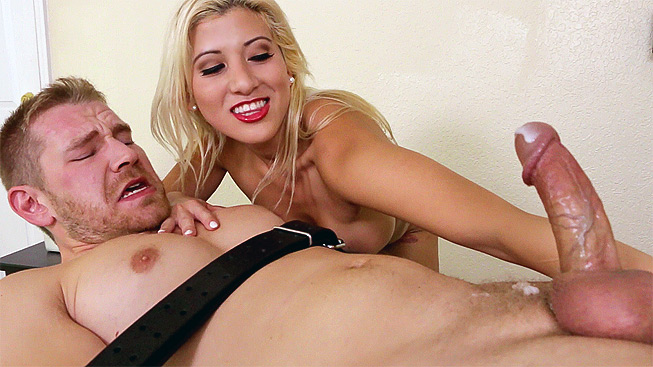 Cristi Ann: I Denied Him
Date: December 30, 2022,
12:25 HD Video / 182 Pictures
Cristi Ann is a very skilled and highly trained massage therapist, but what she didn't tell Jake is that she offers happy endings too. Only that he must be bound to the table first. She titty fucks him and teases him and just as the poor sap if about to explode she pulls away, laughing at his twitching cock as it spurts out semen.