Teasing the fuck out of him!
MEMBERS WHO LIKED THIS SCENE ALSO LIKED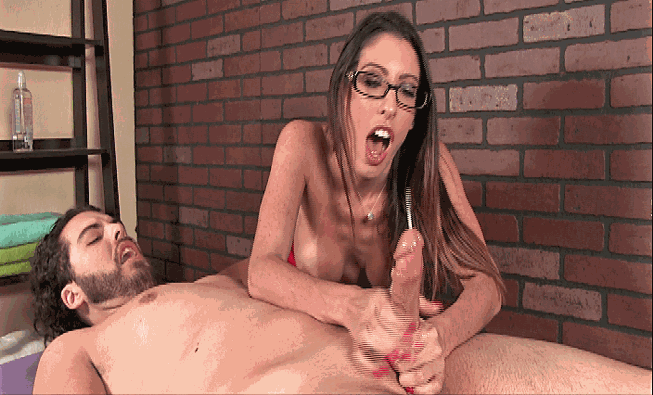 Dava Foxx: Incredible Edging Explosion
Date: April 14, 2023,
12:41 HD Video / 46 Pictures
Russell has absolutely no clue what he's getting himself into when he asks Dava Foxxx for a happy ending. She loves massaging big cocks and of course has no problem fulfilling his request but she wants to do it her way and her way is not exactly what the horny client envisioned.
Tweak My Twat You Pathetic Fuck!
Date: July 30, 2022,
07:46 HD Video / 35 Pictures
Odette Delacroix is horny as fuck during this massage session and lucky for Pike he gets to get his dick jerked while sticking his tongue all over her quivering clit, however thing go bad for the poor sucker as he gets his orgasm ruined when Odette says he did not do a good job tweaking her little pussy so she gets mad as fuck.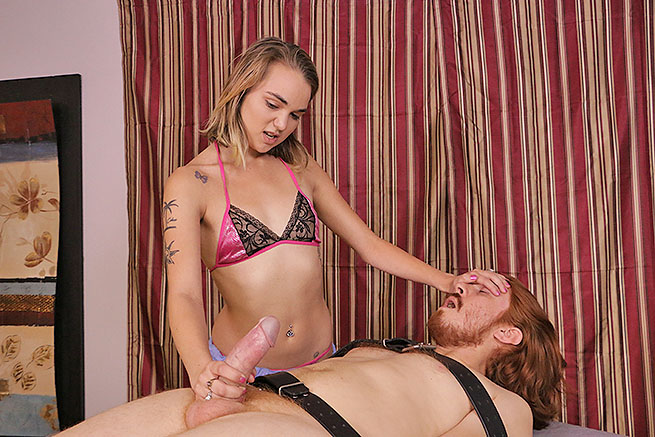 Madison Reese: Bind and Immobilize Him
Date: July 4, 2021,
12:45 HD Video / 150 Pictures
Madison Reese may seems innocent but believe it or not she is a quite the sadistic young lady who loves torturing men. When she notices her client with a throbbing erection she takes mercy on him by agreeing to stroke on just his tip, then proceeds to tease and torture his cock head while being tied and bound, completely immobilized the poor guy is at her mercy and loses control in a big way from her sadistic cock head teasing.