MEMBERS WHO LIKED THIS SCENE ALSO LIKED
Lexi Rainz: She Tortured Him
Date: February 19, 2022,
11:33 HD Video / 259 Pictures
Fitness model and massage therapist Lexi Rainz deals with assholes all day long so the last thing she needs is another asshole asking for a happy ending rub n tug. She puts this man in his place by tying him up, and binding him to the massage table. The dude is immobile and it at her complete control. Meanwhile, Lexi Rainz is dishing out a cock milking and she wont stop until his orgasm is ruined in a big way.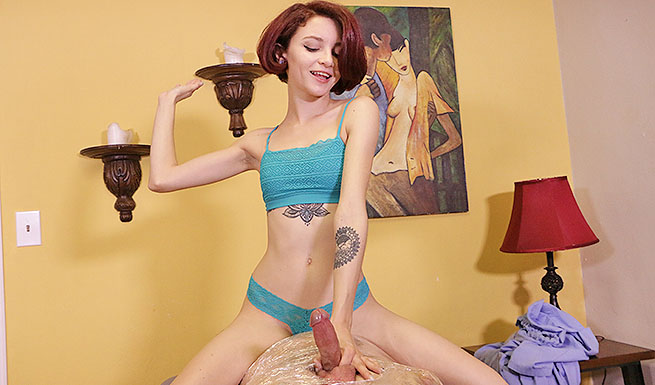 Lola Fae: Wrapped and Bound
Date: September 26, 2021,
11:11 HD Video / 115 Pictures
Lola Fae is tired of all those male clients of hers who ask for a handjob during their massage treatment. The petite massage therapist has her own way to treat those assholes, so today she is gonna wrap that jerk on the massage table and make him pay. Lola teases his erected dick to insanity and denies his orgasm again and again until he can't take this punishment anymore.
Casca Akashova: Duo Pleasure
Date: April 2, 2022,
13:00 HD Video / 385 Pictures
Here name is Casca Akashova but you can also call her the handjob queen because whats she loves more than anything is tying down men and teasing the hell out of them. She also likes dual pleasure and pulls out her magic wand, playing with herself while she jerks off her client. The only catch is that she gets to cum first.