MEMBERS WHO LIKED THIS SCENE ALSO LIKED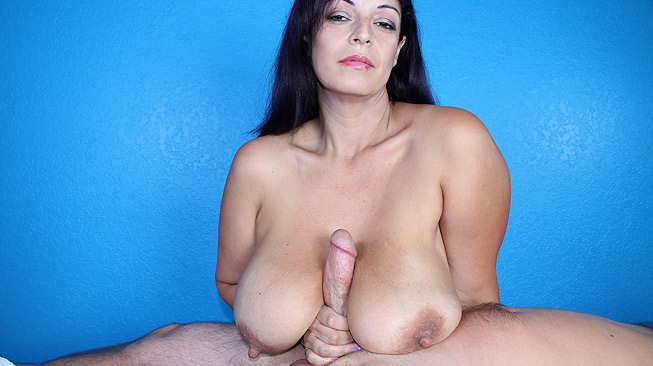 Bust Between Her Boobs
Date: January 1, 2022,
07:22 HD Video / 109 Pictures
Raquel Raxxx is famous for her huge-sized boobs as well as for her massage skills. The mature masseuse welcomes Billy and starts giving him a great massage, until the young dude asks for something more... The naughty lady would never say no to a tip, so she uses her massage lube and strokes his big boner for good. The poor guy has no idea what is going to happen next, until he realizes this milf is not going to let him enjoy a release. The mean lady makes him regret for asking for a happy ending, and ruins his orgasm.
Misha Mynx: Unhappy Endings
Date: March 12, 2022,
12:34 HD Video / 274 Pictures
Misha Mynx is a French girl but don't let her slight accent fool you, shes the queen of mean. When Billy starts jerking his cock in front of her during his massage, she sort of got turned on. But that would violate her job as a therapist, plus she might get fired. Well firing be damned because she ends up giving in and instead ruins his poor orgasm.
Happy Endings
Date: November 27, 2021,
16:45 HD Video / 137 Pictures
Professional masseuse Brianna gets angry when her new client asks for a happy ending massage. The dominant lady wants to make him pay for arousing her and she knows exactly how to do that. She straps him down and ties his balls and dick with rope and takes the upper hand as she teases, slaps and dominates this poor guy's boner. The redhead hottie keeps humiliating this young guy and jerking his cock for a long time. Finally, she ruins his orgasm again and again, making him feel desperate.