MEMBERS WHO LIKED THIS SCENE ALSO LIKED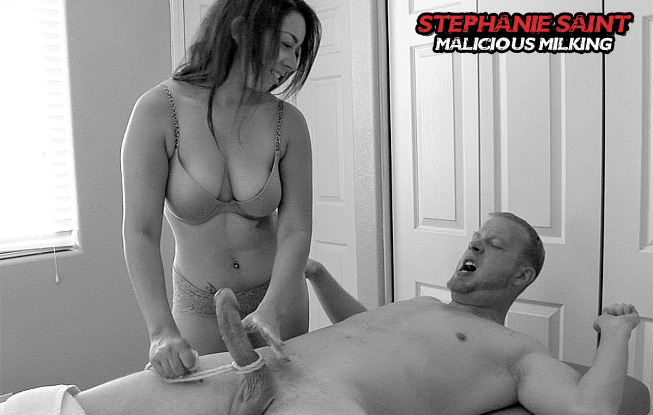 Stephanie Saints Malicious Milking
Date: March 24, 2023,
13:12 HD Video / 142 Pictures
Although she looks innocent and angelic, Stephanie Saint has an unpleasant side to her which involves taking unsuspecting men, tying them up and teasing their hard dicks while mocking them when they cant cum. That's exactly what happens to Mitch when he tries to pull a fast one on Stephanie while getting a massage.
Sadie Pop: Tied and Bound
Date: August 18, 2023,
11:00 HD Video / 126 Pictures
Don't let petite teenager Sadie Pop fool you with her innocent looks because this little brat is all about being cruel with your hard cock. When you ask her for a happy ending, she obliges but you had no idea the little teen would tie you yup up and immobilize you before stroking your cock head. But she ends up ruining your much anticipated orgasm.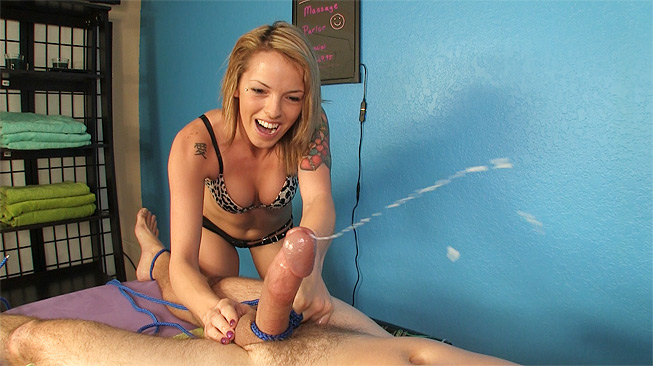 Cum Too Hard
Date: April 30, 2022,
11:58 HD Video / 87 Pictures
Violet Skye is a professional masseuse who loves her job. Furthermore, she is a really hot teen babe. When she realizes Brad uses to ask for happy ending every time he gets a massage, the blonde hottie goes mad and is going to do something for that. Violet ties this young man on the massage table and takes control. She dominates him, teases his cock head and ties his dick while jerking him off. Finally, she ruins his orgasm and leaves him tied and helpless.