MEMBERS WHO LIKED THIS SCENE ALSO LIKED
Cum On My Command
Date: June 11, 2022,
14:12 HD Video / 114 Pictures
When Jake asks for a happy ending, big busty babe Jamie Valentine finds the chance to take the upper hand. She does not intend to make him cum so easily so she brings ghim to the edge and ruins his orgasm over and over. The poor sap is about to cry while the sexy masseuse enjoys every moment of teasing and torture.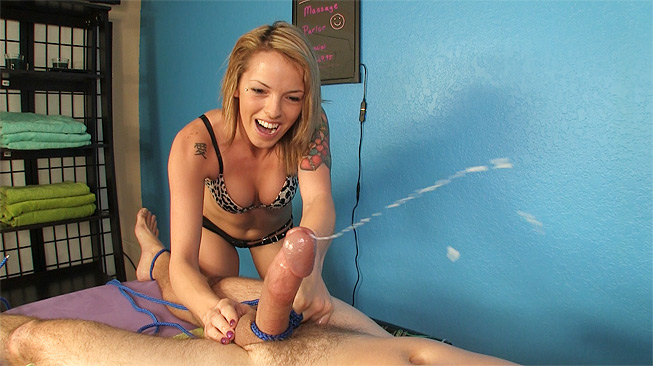 Cum Too Hard
Date: April 30, 2022,
11:58 HD Video / 87 Pictures
Violet Skye is a professional masseuse who loves her job. Furthermore, she is a really hot teen babe. When she realizes Brad uses to ask for happy ending every time he gets a massage, the blonde hottie goes mad and is going to do something for that. Violet ties this young man on the massage table and takes control. She dominates him, teases his cock head and ties his dick while jerking him off. Finally, she ruins his orgasm and leaves him tied and helpless.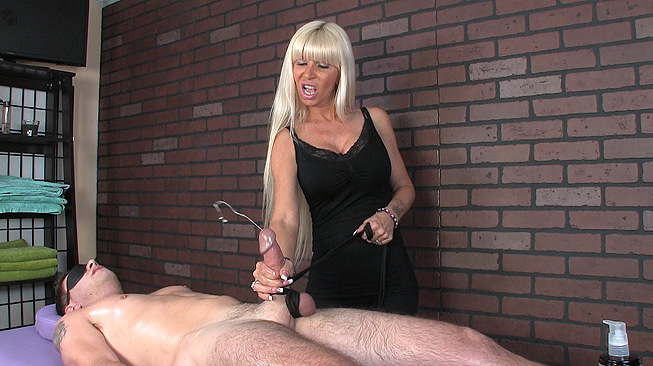 The Point of Explosion
Date: May 7, 2022,
11:37 HD Video / 51 Pictures
Brad is a spoiled brat but he's about to meet his match in Kasey Storm a sweet looking but super mean masseuse who has no intention of being bossed around by any client. The hot blonde MILF is filling in for Brad's regular therapist who has taken the day off and since he's used to getting a happy ending with each session, he expects to get the same kind of treat today but the treat he gets is so much more intense than he bargained for.