MEMBERS WHO LIKED THIS SCENE ALSO LIKED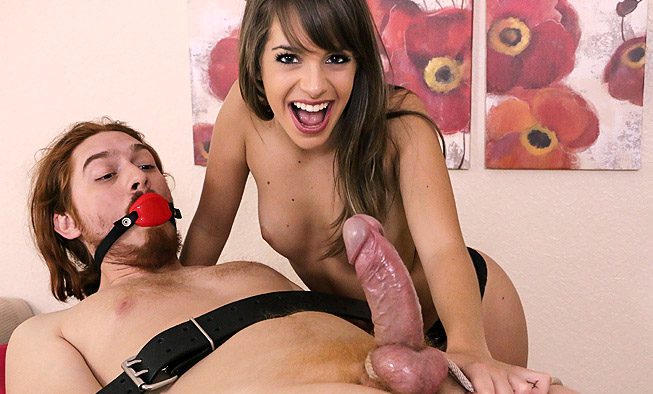 Kimmy Granger: No Chance
Date: September 3, 2022,
13:02 HD Video / 107 Pictures
Hot masseuse Kimmy Granger is all about being in control. She's an experience massage therapist and only administers full release massages to those she deems accepting of it. In this case she denies Mike his orgasm by bringing him to the edge over and over again until she finally allows him to cum, but with a price.
Intense Frustration with Mia Monroe
Date: February 3, 2023,
06:26 HD Video / 46 Pictures
Mia Monroe is the type of massage therapist who likes making her clients happy. So when Flynt asks for a happy ending shes happy to provide him some relief. However it will cost him dearly as she toes him up and milks him to completion giving him blue balls and frustration.
Sophia Leone: Handjob Domination
Date: February 12, 2022,
10:45 HD Video / 112 Pictures
Would you like Sophia Leone give you a happy ending? Of course you would – and so would the asshole in this video. He's clearly never booked an appointment with her otherwise he'd know that she frowns upon getting asked for a handjob. In fact, she has a special punishment of tying people down and punishing them.