Kelly Paige: Please Make Me Spurt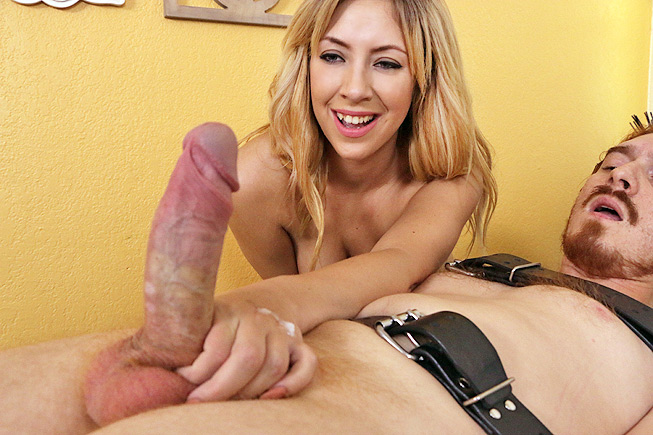 Kelly Paige: Please Make Me Spurt description: Kelly Paige grips your cock after you whip it out right in front of her. She will jerk it, but its going to cost you. She tells your she will ruin your orgasm, but you dont mind because your cock is hard and throbbing and you need to release your tense cock. She jerks is and rubs her hands around your cock head, only to pull back at the brink of orgasm. When she allows your to cum after your begging, your cock explodes in her hands, spurting your salty goo across your body while the laughs and giggles.
MEMBERS WHO LIKED THIS SCENE ALSO LIKED
Tara Ashley: Complete Control
Date: September 5, 2021,
12:32 HD Video / 188 Pictures
Tara Ashley is not exactly the type of girl you want to mess around with and try to harass. Because when you ask for a happy ending and become pushy, this babe is bound to make you eat your words. This is what happens to Chris when he gets tied, bound and teased to no end when she controls his entire body and ruins his much anticipated orgasm.
Michelle Martinez: Immense Release
Date: July 14, 2023,
09:44 HD Video / 42 Pictures
One look at Michelle Martinez and you know shes down for whatever. She rubs your body with her hands and she admires your already hard cock.She grips it and pumps it a few times and you get harder and harder and this turns her on. She wants to see your big cock cum and you want to show her how hard your cum will be. Your orgasm is intense as she stops jerking it right at the moment of orgasm as your load shoots and spurts our a very large cumload Michelle watches with delight.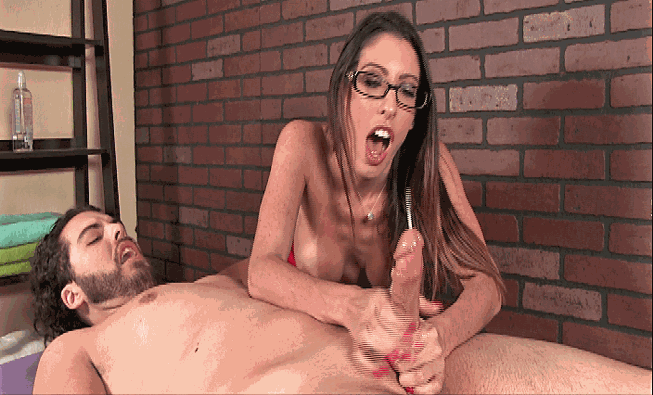 Dava Foxx: Incredible Edging Explosion
Date: April 14, 2023,
12:41 HD Video / 46 Pictures
Russell has absolutely no clue what he's getting himself into when he asks Dava Foxxx for a happy ending. She loves massaging big cocks and of course has no problem fulfilling his request but she wants to do it her way and her way is not exactly what the horny client envisioned.