Post Orgasm Punishment
Post Orgasm Punishment description: Sexy masseuse, Desire, is not shocked by her new client's request for a happy ending massage, so she knows exactly how to treat him. Desire straps that dude on the massage table and tortures him by teasing his cock until he can't hold his cum anymore. That's how you get for being a jerk, man!
MEMBERS WHO LIKED THIS SCENE ALSO LIKED
Full Release for a Price
Date: May 14, 2022,
06:32 HD Video / 45 Pictures
Payton Hall is an experienced massage therapist who is skilled in the art of giving guys the best full release massages. Her technique is second to none. And Brad is no exception as he gets blindfolded, teased and eventually brought to an intense orgasm as evidenced by his big cumshot.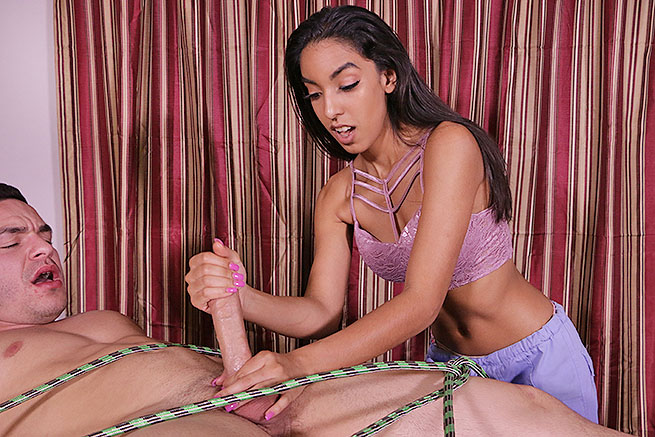 Claire Black: Arab Femdom Torture
Date: October 10, 2021,
11:56 HD Video / 203 Pictures
Stunning Arab teen Claire Black dishes out a ruined orgasm to her client who dared to disrespect her. She ties and binds him to her table and teases his cock relentlessly while stoking his balls. When this guy finally cums, she ruins him in a big way but she doesn't stop there while she teases him post orgasm.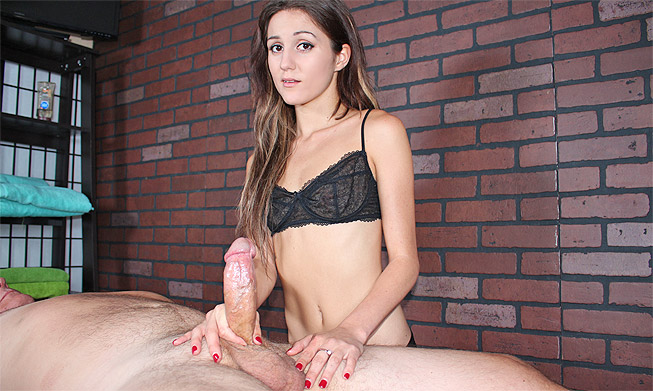 Teen Gives Him An Unfufilled Orgasm
Date: December 23, 2022,
07:52 HD Video / 55 Pictures
Teen massage therapist Renee Roulette hates rude customers, especially if they become demanding. Creepy old guy Joe gets very inappropriate with the fresh new girl, and so she decides to take matters into her own hands by agreeing to stroke his big hard cock but ends up making his orgasm very unfulfilled as his cock bobs up and down from semen spurting out of his cock.