MEMBERS WHO LIKED THIS SCENE ALSO LIKED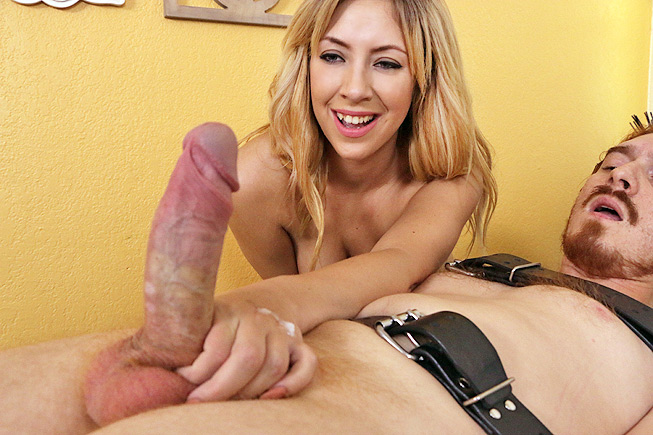 Kelly Paige: Please Make Me Spurt
Date: August 11, 2023,
12:10 HD Video / 85 Pictures
Kelly Paige grips your cock after you whip it out right in front of her. She will jerk it, but its going to cost you. She tells your she will ruin your orgasm, but you dont mind because your cock is hard and throbbing and you need to release your tense cock. She jerks is and rubs her hands around your cock head, only to pull back at the brink of orgasm. When she allows your to cum after your begging, your cock explodes in her hands, spurting your salty goo across your body while the laughs and giggles.
Katra Collins: Tied, Bound and Teased
Date: October 24, 2021,
09:19 HD Video / 286 Pictures
Katra Collins is a skinny cute teen, but dont let her innocent looks fool you because shes a real bitch. Mike offers her a tip in exchange for her to make hum cum but Katra doesn't play that game. Instead she tied him up and binds him to the table and proceeds to torture every inch of his hard cock.
Full Release for a Price
Date: May 14, 2022,
06:32 HD Video / 45 Pictures
Payton Hall is an experienced massage therapist who is skilled in the art of giving guys the best full release massages. Her technique is second to none. And Brad is no exception as he gets blindfolded, teased and eventually brought to an intense orgasm as evidenced by his big cumshot.